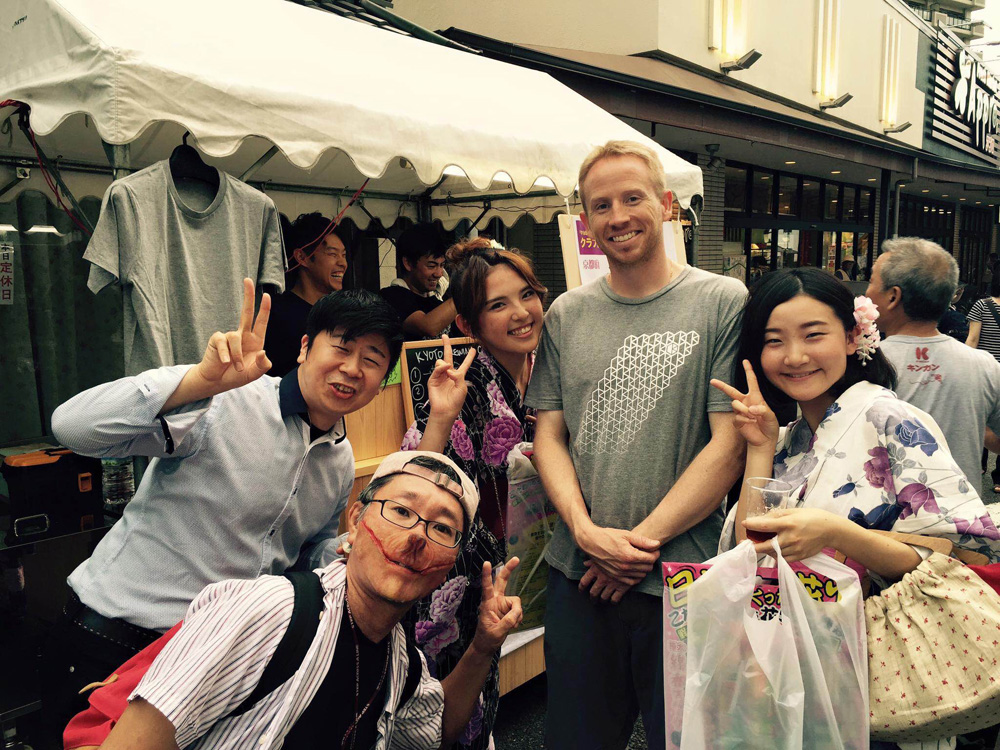 Craft Beer Night Market, whose inaugural event last year in Kyoto's Uji City attracted 20,000 people over the course of the day, will be held again on Saturday, August 8th.
Until very recently, Uji hosted an annual fireworks festival around this same time. It reached its 56th iteration, but last year that festival was halted for the first time in its running because of typhoon-related flooding in Uji River. Since then, engineers have been building flood banks along the Uji River where the festival took place. Local authorities had hoped to relaunch the festival but it wasn't meant to be. Craft Beer Night Market, which was held nearby instead, more than made up for it and will be an important annual event for the city. The city and its citizens both–not to mention beer lovers elsewhere–are looking forward to this year's hosting of the festivities.
Kyoto prefecture is home to five craft breweries. Kyoto city of course has many craft beer retailers as well. Uji can now make that same claim; craft beer has certainly laid its roots in this small town. One of those retailers, Rockin' Hearts, was instrumental in getting this festival off the ground.
The venue for Craft Beer Night Festival is a 400-meter stretch of the shopping arcade on Ujibashi street, which is very close to Uji Station on the JR Nara line. During the festival, the strip will only be open to pedestrian traffic. The participating breweries include Ichijoji Brewery (Kyoto), Kizakura (Kyoto), Kinshimasamune Kyoto Machiya Brewery (Kyoto), Kyoto Brewing Company (Kyoto), Kyoto-cha Beer (Kyoto), Kuninocho Beer (Osaka), Tango Ôkoku Beer (Kyoto), Tanba Sasayama Zig-Zag Brewery (Hyogo), Chiteiryoko Beer (Osaka), Nagahama Roman Beer (Shiga), Baird Brewing (Shizuoka) and Yamaoka Liquor Store (Kyoto). Alcohol retailers along the arcade also plan to sell beer. 300ml servings of beer will cost ¥500.
Last year, when roughly 20,000 people showed up, far exceeding expectations, food vendors were not adequately prepared, but this year, the organizers promise, will be different. Vendors will include not only the businesses along the arcade but also some from the Kintetsu Kokura Station area in Uji City, including Beer Stand Hop, a craft beer retailer.
Since you can enjoy the beers a single cup at a time, many locals mosey onto the scene interested in comparing the brews of nearby regions to all the Kyoto-based breweries in search of terroir. Maybe you'll pick up on unique characteristics of those other regions, too. The event area will have benches and tents so a little rain certainly won't stop the festivities. This is also unusual, but as the "night market" in the name suggests, there will be one running from 2pm to 10pm, a whole two hours longer than last year's.
Eguchi, proprietor of The Rockin' Hearts, commented effusively, "Last year was kind of a trial run where we simply wanted to introduce craft beer to area residents and raise awareness of my bar and Beer Stand Hop. But since we basically blew the roof off, we wanted to increase the number of retailers and participating breweries."
From 2:30pm on the day of the event, guests who come for the craft beer will also be able to participate in a tasting workshop. Learn how to get the most out of enjoying a good brew. Reservations can be made through The Rockin' Hearts (0774-23-3303 or therockinhearts2013@gmail.com)
Craft Beer Night Market
Ujibashi-dori Arcade (Uji City, Kyoto, JR Nara-line, Uji Station)
Saturday, August 6th, 2pm to 10pm (tasting workshop from 2:30pm)