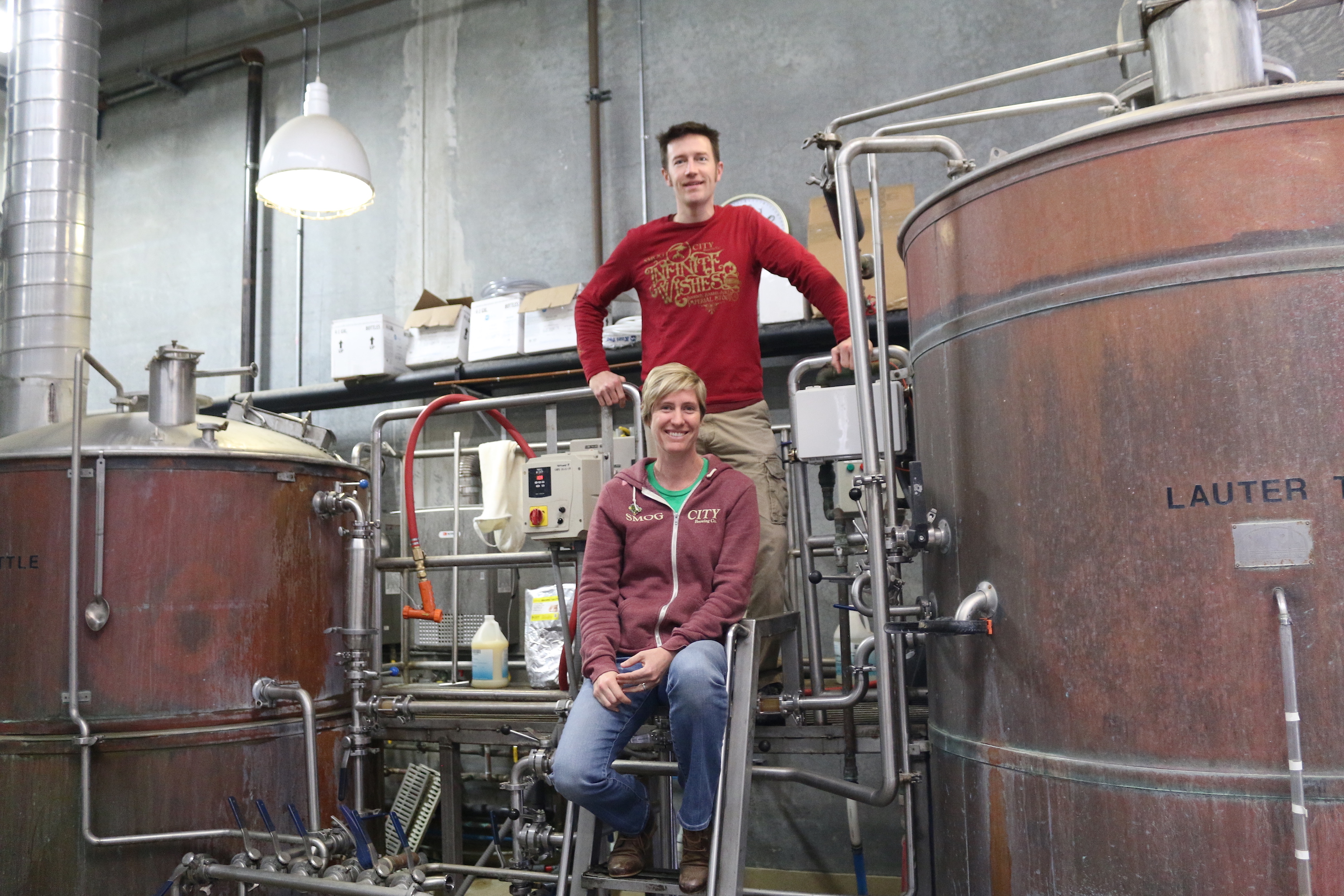 by Ry Beville
Los Angeles is a city many associate with dreams coming true. Maybe that's because it's home to Hollywood, ground zero for the making of many an American fairytale of fame and success. For what it's worth, many have found their way in America's second-largest city, not just actors and actresses. Small towns are perhaps better destinations for small dreams.
Many have also dreamed but failed to rise to great heights here, falling instead into the churning maw of mundanity. Stories abound of waiters and waitresses who never landed the career-building roles at casting auditions. The larger bar and restaurant industry feels like it's in perpetual flux–a true 'floating world'. Does anything last? Millions of people are just grinding it out. At least there's sunshine and beaches.
For most of the aughts, it seemed as if craft beer in L.A. were also struggling to find a foothold. How, in a city this large, could America's new star beverage not be walking the red carpet, the center of fawning attention? By the early 2010s, San Diego, just a couple hours' drive to the south, was booming. West Coast neighbors to the north, San Francisco, Portland and Seattle, were booming. L.A. had not quite joined the party–the last West Coast city you'd expect to miss a party.
The last few years have seen that change dramatically. One of the breweries leading the surge of craft beer culture and appreciation in the greater L.A. area is Smog City Brewing. Launched in the Torrance area of L.A. in 2011 by Jonathan and Laurie Porter, it was only one of a couple of breweries in Torrance at the time–there are now more than ten in that neighborhood alone. Perhaps others just needed to see a few craft breweries succeed in order to take initiative and follow their own dreams. Not long after meeting the Porters at their brewery taproom, just a few minutes' drive from LAX, it becomes apparent why this particular operation has succeeded so admirably.
The Porters are youthful and friendly, with a hopefulness about them–it helps that the business is doing so well. And that comes from a determined industriousness. People often talk about how back-breaking the work of a brewer can be, but the business side brooks no slouches. In Smog City's case, Laurie has been quite the dynamo. Her energy and commitment has also extended well beyond the brewery's walls, no doubt benefitting the wider community. When asked about her many responsibilities, she ticks off a formidable list.
"My position has changed over the years from taproom manager, brand builder, sales force, and bookkeeper to now managing the directors and managers of these departments. Additionally, I've taken a role in representing Smog City at the city and state level through participation in various boards. I served four years as VP and then President of the LA County Brewers Guild (LABG), and am still on the board currently serving my third two-year term. I am also on the Culinary Advisory Board for our non-profit partner, Food Forward, and was just elected to the Board of Directors for the California Craft Brewers Association–our state association representing 700+ breweries across CA. I've also been the liaison to our state assembly members and the driving force behind our commitment to '1% For The Planet.'"
There is much to tease out here: commitments to her business, to industry organizations, to nonprofits (more on these later), and to local politics. To complicate things, the Porters are raising a family. How in the world do they manage?
Jonathan responds, "I think it mostly means that you have to have a work-life balance that supports both the business and the family. Laurie is an amazing mom and definitely took the lead on caring for our son. I think opening a business as complex as a brewery with retail and distribution and having a child forces you to mature faster than most people. As business owners and parents, we quickly realized just how much people rely on us to lead and be present, to do our jobs, and to be nurturers. We always joke that we would have more children if we didn't have 25 more of them at the brewery to look after!"
It seems obvious that the Porters are not belittling their staff; rather, their joke reflects the reality of a quickly expanding business. There is a constant on-boarding of new employees who need to be mentored. For them to succeed, the Porters do need to care for their physical and mental wellbeing, much like they would a family.
Jonathan's comment is also a reminder of that other nagging aspect of running a brewery business: you have a brewery and need to brew!
The notion that good beer sells itself is becoming ever more romantic in an increasingly crowded market with many great brands. In order to sell, good beer needs the kind of organizational structure Laurie has spent years creating through determination and hard work. On the flip side, sub-par beer doesn't sell at all. Another driver of Smog City's success that quickly became apparent after registering the Porter's enthusiasm and amiable nature was the quality of the line-up on tap. It was marked by pleasing diversity and also approachability. Even the heavier double IPAs and strong porters hid their alcohol well. Nothing exhibited flavors too extreme in any direction, but neither were they mild or subdued; they were sufficiently expressive. The sour beers, especially, were well-balanced and refreshing. These are definitely beers you could enjoy over multiple rounds in pleasant Southern California weather and that, Jonathan remarks, was a conscious decision. If there's an L.A.-style of beer, perhaps this is it. If you've got heavier, maltier beer to the north in the Pacific Northwest, and hoppier, resiny beer in San Diego to the south, then what would you call this? How about "lyrical"?
After some inconclusive banter at the tasting room bar over the character of L.A. beer, we delve into Jonathan's past as a brewer. His first stint in the industry began in 2006 at BJ's Restaurant & Brewery (Brea, CA location), which is the name for brewpubs in the larger BJ's Restaurants chain–there are over 200 retail locations across the U.S. Some industry folks in California refer to BJ's casually as a school of brewing, as a handful of the state's now independent brewers have emerged from its ranks. In 2008, Jonathan moved to Tustin Brewing Company, to the southeast of L.A. in Orange County. Here, the story takes an interesting and unusual twist. The Porters launched Smog City not only while Jonathan was working at Tustin, but inside Tustin brewery, so to speak.
It's not unusual–in America or even Japan, for that matter–for breweries to hire assistant brewers knowing that they are planning to move on to their own operation one day. Tustin's owner, Jason Jeralds, allowed Jonathan to use excess capacity at the brewery to launch his own brand while still working there.
Jonathan remarks, "Jason is a really cool owner who saw the potential of Smog City. We are eternally grateful that he allowed us to begin our business there. By allowing us to brew Smog City there, I stayed on as brewer and trained my replacement for a lot longer than I probably would have if he didn't. It was a beneficial arrangement for both sides."
In 2013, the Porters finally flew the nest and opened their independent location in Torrance. When they did, the company already had retail accounts through which they could sell their products. But now with their own tasting room, they could better dial in customer interaction and expand their base.
Success eventually forced them to spread their operations into an adjacent building, where they now house their barrel program–something for which Smog City is additionally celebrated.
Jonathan explains, "Our barrel program is about 30% 'clean' (meaning no souring bacteria is introduced) strong beers aged in spirits barrels. The rest is sour/mixed culture fermented beers. Barrel aged beer is only about 10% of what we make annually, but draws many fans as these beers have a strong following and often sell out quickly. We have several large-format oak vessels including three foudres. These are all used on the sour side of our program for mixed culture fermentations. They serve as a base beer for adding fruit, herbs and other botanicals."
One example is Cuddlebug, a sour blonde with peaches and apricots. Another tantalizing selection is Rabbit Eyes, a cranberry farmhouse ale that is then blended with a gin-barrel-aged saison. During the visit for this article, Smog City was experimenting with a persimmon beer.
Jonathan notes, "Unfortunately, the flavor of Hoshigaki is not very strong once fermented. It gives a general dried fruit character with a hint of spice. We are still seeing how it will age out and what, if anything, we should add or blend to make it shine."
Tweaking… constantly tweaking. This and ever-changing consumer trends led to the original flagship, L.A. Saison, being mostly phased out. They now brew it a few times a year as the base beer for Kumquat Saison, a popular seasonal that has won two medals at the Great American Beer Festival.
This beer also ties into Smog City's involvement with non-profits, as noted earlier. Food Forward, according to its mission statement, "fights hunger and prevents food waste by rescuing fresh surplus produce, connecting this abundance with people in need and inspiring others to do the same." In other words, the organization gathers fresh fruits and vegetables that might go to waste from fruit trees in people's yards, orchards, farmers markets and the L.A. Wholesale Produce Market. 100% of the fruit is then donated to hunger relief agencies in Southern California. Ridiculously, as much as 40% of food is wasted in the U.S. (if you're curious, Japan commits a similar sin).
The story of this partnership begins with a kumquat tree in the Porters' backyard. Several years ago, they decided to try the fruit out in a beer–it worked. But how to gather more for enough volume to sell it commercially? In early 2015, they partnered with Food Forward to gather the fruit from 'volunteers' who had trees in their backyards. Kumquats are high-yield, but low-use so the fruit often goes to waste. That first year, they harvested 800 lbs and brewed 20 barrels, and the project has grown since. Smog City donates a portion of the proceeds from the beer back to Food Forward, which of course uses it for its operations in feeding needy families and individuals. (Breweries in Japan that use local fruit should consider similar projects with Second Harvest Japan!)
Regarding their decision to join the 1% For The Planet (whereby a business donates at least 1% of its sales to this program to support environmental causes), Laurie says, "I heard a speaker once say about philanthropy: every person, business and organization has a specific strength that they can leverage for giving back. If you have time, you volunteer; if you have money, you donate; if you have influence, you push the right buttons. Philanthropy isn't just one solution, it's unique to each and every one of us. This resonated with me. At Smog City, we have always sought opportunities to have a positive and lasting impact on our community and as a business with a retail outlet, we have a unique advantage. We can connect directly with our customers. Our commitment to 1% stems from a belief that we should protect and support the environment and by doing so, we will have a positive lasting effect that will benefit not just ourselves and our city but generations to come."
It's hard not to wonder about the relationship between these commitments and the brewery's name. Los Angeles is nationally (and internationally) infamous for its smog, a word that derives from a combination of "smoke" and "fog". When it first appeared conspicuously in 1943, some residents apparently worried that it was a Japanese gas attack! A few years later, a scientist determined that the culprit was largely vehicle emissions. We now know that geography and other environmental issues impact it. The L.A. smog problem was perhaps at its worst in the 1980s, with records indicating that some years saw well over 200 days of unhealthy smog. Aside from an alarming stretch of days in 2018, smog conditions have improved dramatically through countermeasures.
Still, it's a curious name to call your brewery. Imagine a brewpub in one of the small, reopened towns near the failed Fukushima Daichi reactors calling itself "Radiation City Brewing". Local residents who remember the worst days might not appreciate it. Laurie mentions that some visitors to the taproom, who remember the worst of the smog in the 1980s, sometimes complain. She explains now, as she has in the past when defending the name on their blog, that it places the brewery in L.A. but without the superficiality associated with Hollywood. It is, like it or not, the city's nickname and part of its history. The problem persists and still needs attention. On a more positive note, such negative feedback can initiate conversation about action, change and hope. The logo for the brewery even shows a tree growing above the city's skyline. The Porters seem to be saying: Embrace what you are but make it better. It might require hard work and conscious choice, but most success stories do. And yes, reward yourself with a community-conscious beer when it's time.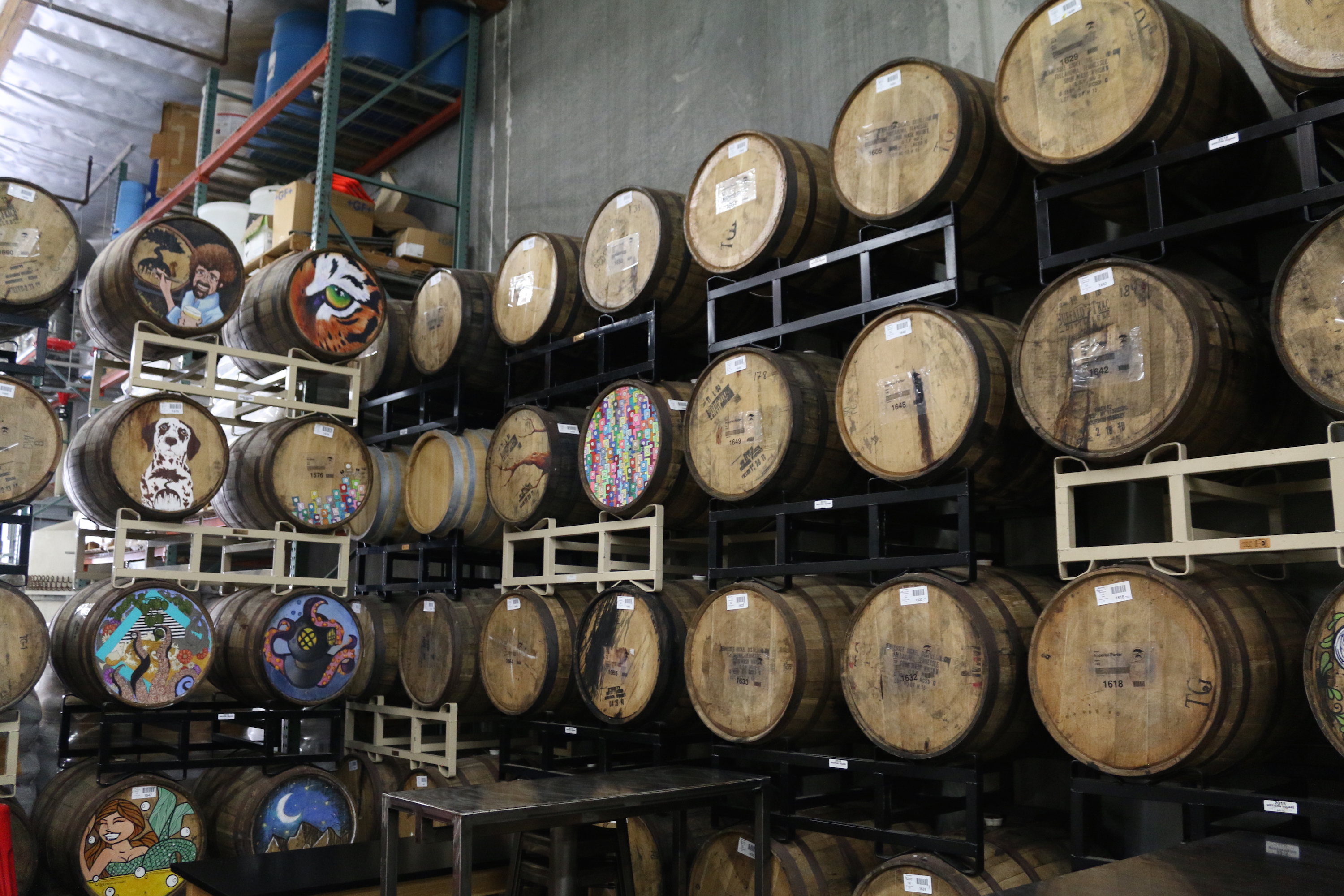 ---
This article was published in Japan Beer Times #38 (Spring 2019) and is among the limited content available online. Order your copy through our online shop or download the digital version from the iTunes store to access the full contents of this issue.