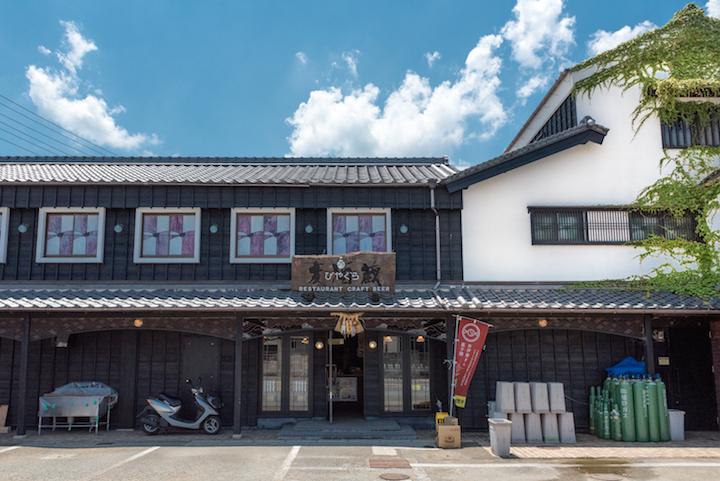 (photo: Ise Kadoya brewery)
According to surveys undertaken by Tokyo Shoko Research, sales of beer by major craft breweries in the first eight months of 2018 rose by 1.0% compared to the same period a year before. This was based upon the figures of 77 breweries that reported (out of more than 300 in Japan). At the same time, sales of all beer products by the Big 5 industrial breweries (this includes happoshu and 3rd category beer) fell by a whopping 3.6% compared to 2017.
This is a bit of a recovery for the craft brewers, who saw a 0.7% drop in the first eight months of 2017 compared to the previous year, while it continues a 6-year streak of falling sales for the Big 5 (Asahi, Kirin, Suntory, Sapporo, Orion). The changes are attributed to beer drinkers moving to craft beer in search of more variety, on the one hand, and the outlawing of retail price-cutting of industrial beer by super markets, on the other, which resulted in a rise in cost to the consumer.
While overall sales of craft beer are rising due to more penetration into supermarkets and convenience stores, and the growth of beer bars, the article notes that several craft breweries are experiencing a decrease in sales, and that the boom is by no means certain to continue.
Some of the top craft breweries that reported growth for the survey were as follows, with total volume and comparisons to the same period in 2017:
Echigo Beer 1,958 kl +0.9%
Hitachino Nest 1,425 kl +0.4%
Baeren Beer 331 kl +6.4%
Ise Kadoya Beer 322 kl +4.2%
Note that Ginga Kogen Beer, which was in third place last year, did not disclose its production numbers this time, so it is missing from the list. Also, Coedo and Yo-Ho are well-known, major producers absent from the list–they surely would have been among the top-five craft breweries if they had reported.
The biggest winner over this period, though, was Hokkaido's Abashiri Beer, which claimed a dazzling 45.6% increase in sales, based on their "big hit", the bright blue-colored Ryuhyo Draft, which is now being imported to various places in Asia. Bizen Beer in Saga (41.7%) and Kawaba Beer in Gunma (31.4%) also experienced huge increases. The big increase in Kawaba is also likely linked to export, while the numbers of Bizen are probably explained by the fact that they brewed very little last year.
These numbers give evidence for why the Big 5 have been attempting to push into the craft beer market lately: it appears to be their last path to increasing their sales within Japan. The survey reports that while several craft breweries are taking strides to react against Big 5 encroachment in their locales, others claim that this new trend has increased overall interest in craft beer. Nearly half, however, claimed that they pay no attention to what the big players are doing, and merely strive to make the beer they want to make.
Stated worries about the future include rising consumption taxes and ingredient costs, and the growing number of new breweries making low quality products that might tarnish craft beer's image. There is also some worry about the ability of the Big 5 to blow a hole in the craft market. On the positive side, there is more government assistance for export, and beer taxes will begin to fall in 2020, fueling hopes for greater sales.
by Professor Mark Meli
Author of Craft Beer in Japan: the essential guide