Is your jetpack fueled? Ready for high-stakes adventure? No? Well then, at least grab a beer, if you aren't holding one already, and let's take a look at what's been happening in the beer world these past few months.
The World Beer Cup (WBC) and Craft Brewers Conference (CBC), held this past spring in Nashville, Tennessee, were among the biggest events for most craft breweries. WBC, held every two years, was the largest to date by far, with 8,234 beer entries from 2,515 breweries from around the world, including Japan. That's 25% more entries than 2016! The number of categories expanded, too, to account for emerging beer styles, but it only increased by five, from 96 in 2016 to 101 this year. That means that 25% increase in entries represents a staggering increase in competition. And a lot more drinking by the judges.
Japan did not fare nearly as well as years past, when a handful of breweries always took home medals, including a few golds. Only two Japanese breweries won awards. Coedo's Shiro impressed judges in the South German-style Hefeweizen category, earning them a silver, and REIJIN Brew Company's Shinshu Roman Original Ale took home a bronze in the Golden or Blond Ale category. Many breweries imported to Japan won medals, though. Perhaps most impressive among them was Chuckanut, which won two golds (for its pilsner and its kolsch) and Firestone Walker, which took home a ridiculous four (for its flagship DBA, as well as for an American-style pale ale, an American-style sour ale and a kellerbier).
So who decides these awards and how? Panels of 295 judges from 33 countries–the largest, most diverse group ever. 72% of judges were from outside the U.S., including a group of nine representing Japan. Japan Beer Times publisher Ry Beville was one of the judges and had this to say: "There are usually three rounds for each category, more for extremely popular categories like IPAs. In each category, several tables of judges evaluate roughly a dozen beers each and pick the best three to move on to the second round. All the beers that make it to the second round are then evaluated again in the same way, with judges at various tables moving the best three forward again. Those are then judged to determine which deserve medals–again, popular categories may have even more rounds to whittle down the numbers! The collective level of beer knowledge among judges at each table, from technical brewing know-how to sensory evaluation, is staggering. Yes, beers that win inevitably reflect the tastes of the panels of judges to some degree, but winners are truly winners in terms of quality and faithfulness to style."
For those that aren't so interested in awards, at least consider some of the interesting stats. The most popular category was the American-Style India Pale Ale, with 377 entries–this was one where winners had to go through five rounds. Categories had an average of 82 entries, showing just how competitive IPAs are, and how central they are to the craft beer industry. The U.S. led again with 242 awards, followed by Canada (14) and Germany (9). The U.S., however, entered a whopping 5,814 beers, meaning a win-rate of only 4%. Six other countries rated higher, including brewing giants Belgium (10%) and the U.K. (5%). Japan, with 151 entries, had a winning rate of about 1%. May its 2020 Olympic chances be better!
Let's return now to that earlier remark about expanding categories. How does that work? This is a topic of interest that extends beyond competitions. Sometimes suggestions for a new style category emerge from judges at competitions who see trends or sub-styles. For example, imagine a single category of IPAs. Then judges notice over the years that some are hoppier and use Cascade or Centennial (American) hops for dramatically different flavor profiles than traditional English IPAs. So they recommend that a new category be created for "American IPAs". That's just a generic example.
Sometimes judges may recommend a category to make their jobs easier. Imagine there was once a barrel-aged beer category. How do you compare a golden ale soured in a wine barrel to a high-alcohol stout aged in a bourbon barrel? It's tough. So you create two different categories (one for barrel-aged sours, another for barrel-aged strong ales, for example). Of course, all these 'categories' are just beer organizations formalizing what is already happening on the ground among brewers and consumers.
New beer styles have historically emerged out of specific regions, reflecting availability of certain ingredients, climate, access to or knowledge of certain techniques, and local taste trends. Sometimes they are conscious expressions of terroir. Occasionally they are just spontaneous ("Hey, what would happen if we put this ale into a whiskey barrel"… said somebody once at Goose Island). Last year we wrote about New England IPAs (JBT#31), which emerged from the New England area as cloudy, juicy, sweet IPAs very different from IPAs brewed elsewhere. Their popularity skyrocketed and now they are brewed all over the world, including in Japan. They were, in part, a response to West Coast-style IPAs, which are quite bitter.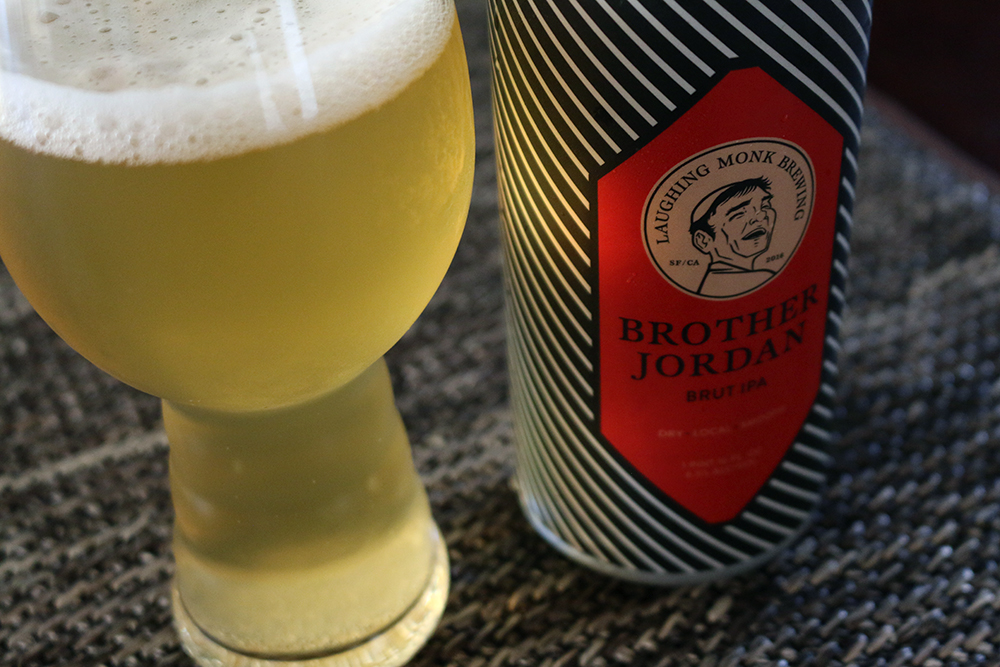 Well, now another IPA style (or subtrend) has emerged from the San Francisco Bay Area. Called "Brut IPA"s, they are effervescent, less bitter, lighter and very dry. "Brut" actually derives from the champagne world where it means "dry". A handful of San Francisco brewers are using an enzyme to help completely ferment out all the residual sugars in the wort. Used in combination with certain yeasts and hops, it can have flavor surprisingly close to champagne! We got our hands on some from Laughing Monk (in collaboration with Triple Voodoo) and it was quite refreshing. Like a mimosa, you could add orange juice and have… a beermosa.
What other trends or changes are we seeing? One interesting new serving development is beer foam art. It's similar to latte art where pourers create a design or image in the beer foam. Of course, Guinness pourers have been doing this for some time, creating a clover shape in the foam, but the company Ripples has taken this to a whole new level. Previously, Ripples released a programmable machine that can 'print' almost any image or message onto a latte. Its new machine does the same thing on beer foam. Think of the mischief possible! Foam reads: "Propose to her."
Brewers have been reviving old (sometimes ancient) strains of yeast for years. This story from Australia, however, caught our attention. In 1797, a British boat traveling from India shipwrecked off a small island near Tasmania and was discovered more than two decades ago. Bottled beer was found on the boat and donated to the Queen Victoria Museum and Art Gallery (QVMAG). Brewers, working with the museum, are now re-creating a 220-year-old beer with yeast procured from those bottles. The beer, called "The Wreck–Preservation Ale", is apparently a porter with spicy notes. Don't go boating with this one.
Finally, for the more unusual stuff… There are now two beer spas in America, both run by the same company, "Hop in the Spa". The soak tubs have hops and grain in them. Brewers who get in will smell just like they did when they get out: like wort. You can try this at home, people. Good luck!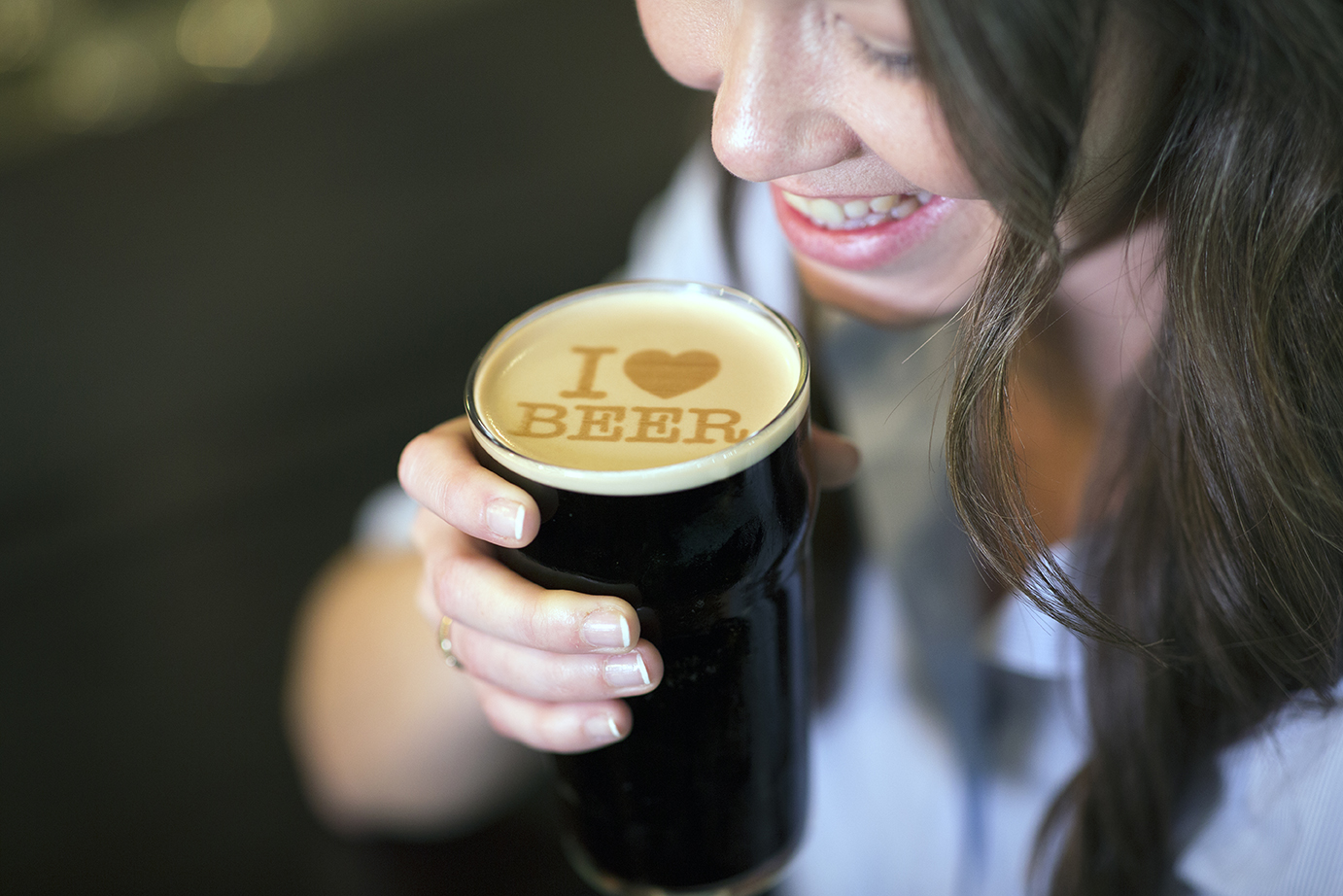 ---
This article was published in Japan Beer Times #35 (Summer 2018) and is among the limited content available online. Order your copy through our online shop or download the digital version from the iTunes store to access the full contents of this issue.