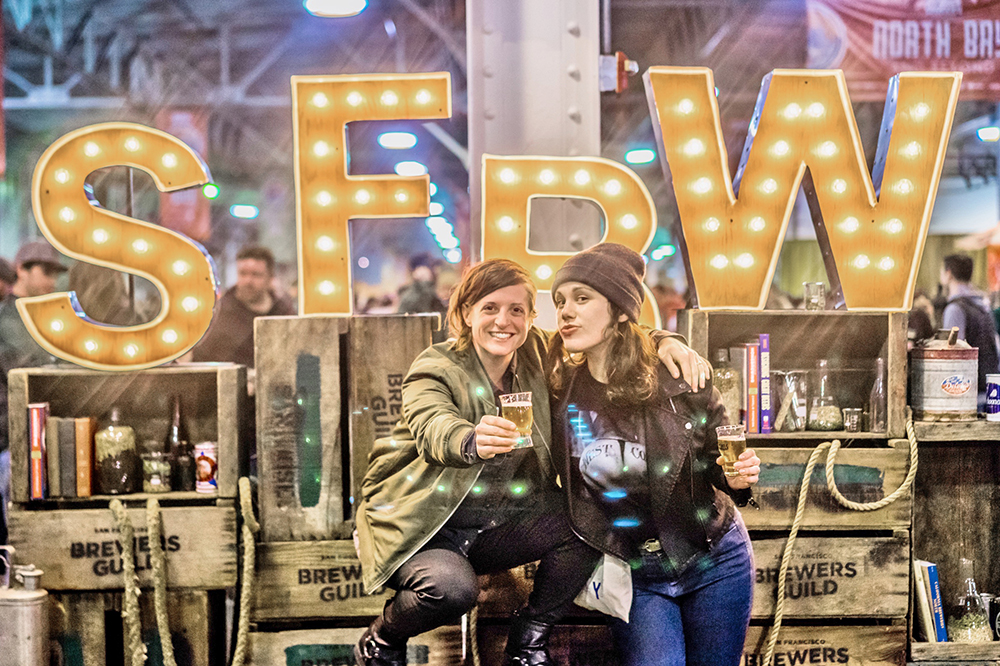 San Francisco, the city of fog (locals know him as "Karl the Fog"). The city of progressive politics. Of start-ups. Of counter-culture. Of music (Santana, Grateful Dead, etc). Of gay rights and gay culture. Of eclectic architecture. Of cable cars. The Golden Gate Bridge. World-class cuisine. Sailboating. Museums…
San Francisco is a city of beer, yo!
San Francisco has a vibrant beer community that began with Anchor Brewing Company, the godfather of craft beer in America, and continues to grow with over thirty craft breweries. The city is also a food and beverage hub with hundreds of craft beer-specialty bars serving the best of what's brewed from Northern California's hundreds of breweries. San Francisco is, without a doubt, a craft beer destination, arguably one of America's best.
Brewers and bars alike celebrate this beer culture yearly with San Francisco Beer Week. Featuring hundreds of events in and around San Francisco, the 2018 iteration takes place February 9th to the 18th. The SF Beer Week Opening Gala is the largest (and, perhaps, most anticipated) of them all, with over 120 NorCal breweries pouring on February 9th, from 6pm to 10:30pm (advanced tickets only). Of course, many of the smaller events have their own special charm and attraction, including a handful of Japanese-themed ones. Over the years, Japan Beer Times staff have attended quite a few and can vouch for their quality and value.
If you love beer and have been thinking about visiting the city, this period would be the time to do it. There are many affordable direct flights from Japan to SFO, and it's not difficult to find reasonable hotels. The weather is actually rather pleasant in San Francisco this time of year, too. For more information, please check out the SF Beer Week website (sfbeerweek.org).
---
This article was published in Japan Beer Times #33 (Winter 2018) and is among the limited content available online. Order your copy through our online shop or download the digital version from the iTunes store to access the full contents of this issue.