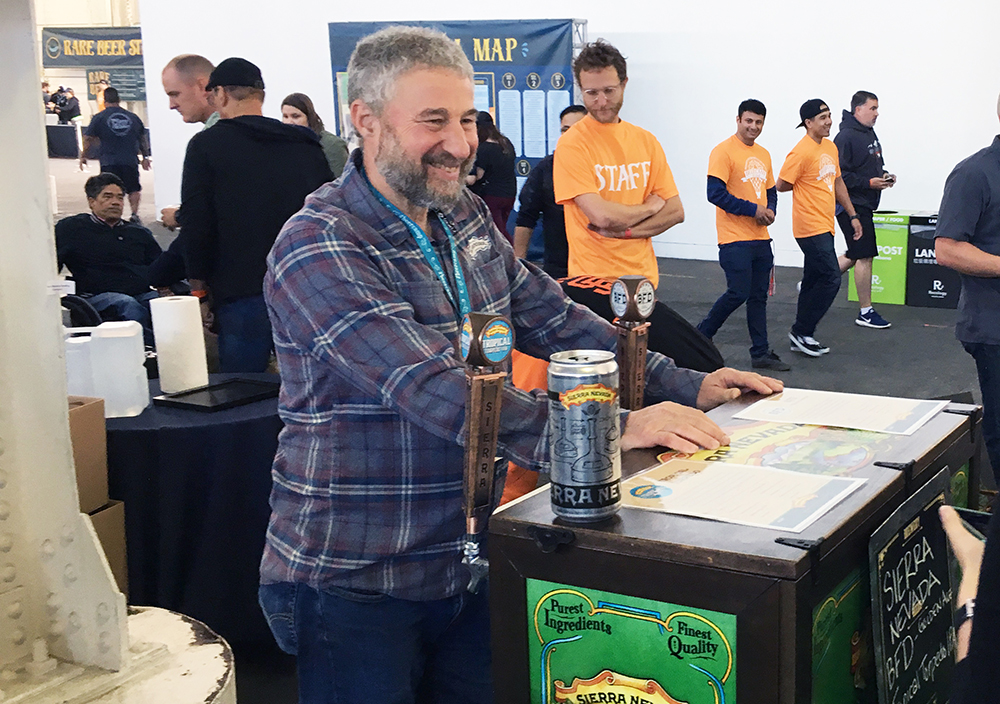 Since its debut we've primarily used this Round Up column to recap beer events and related news in Japan. In more recent years, we've regularly included news from overseas as well. We'd now like to make that the primary focus–as well as other quirky, entertaining reports with some relation to beer. There are few resources in Japan for learning about developments in the beer world overseas and we feel the need to fill in that gap in information. Of course, if there are key developments in Japan, we'll report on those, too.
One of the world's largest heavy metal events, called the Wacken Open Air (WOA) hard rock festival, will kick off in northern Germany in August and will of course serve beer. It will be pumped into the festival, however, via a 1km pipeline measuring 35cm (14-inches) in diameter. Organizers claim that this is more environmentally friendly than bringing in a fleet of beer trucks each year, not to mention more cost-effective. According to German media, the event attracts roughly 75,000 fans who consume an average of just over five liters (nine pints) during the three-day event. There is no word yet on whether there will be beer showers.
Beer pipelines are not entirely new, actually. Last year, the Belgian city of Bruges opened a 3.2km (two-mile) pipeline between the De Halve Maan brewery in the city's history district and its bottling plant in the suburbs. As with WOA, this made more sense than having big beer delivery trucks rumbling through the quaint, cobblestone street of a UNESCO world heritage town. The brewery wanted to be able to continue making beer in Bruges as it has for centuries rather than have their historic brewery turned into a museum. The project apparently cost $4.5 million USD, with much of it crowd funded. In fact, it set a crowdfunding record in Belgium. In a single hour, 4000 liters of beer run from the brewery through the pipeline to the bottling facility. One key technological feature is that the pipe has its own cleaning system. Can you imagine three kilometers of beer going bad because of an infection? The understory here is certainly sanitation.
If there were ever any question whether beer is a part of the Belgian national spirit, then a group of Belgian astronomers provided further affirmation earlier this year by naming a newly discovered planetary system after one of the country's beer traditions. TRAPPIST-1 is the official name for the dwarf star system of seven planets. Trappist beer refers to those brewed in designated Trappist monasteries by monks (six of the world's eleven Trappist monasteries are in Belgium). Each planet of the system, too, is named after Trappist beers (Orval, Rochefort, etc). Even the telescopes the astronomers used are called TRAPPIST (standing for "TRAnsiting Planets and Planetesimals Small Telescope). The discovery, announced this past winter, created widespread excitement. NASA even released a travel poster for the system. If you are thinking of going, you will need to pack a lot of beer for the flight. Traveling at light speed, it will take you 40 million years to get there.
This past spring, American powerhouse brewery Oskar Blues released a beer called Fugli. It contains yuzu, the Japanese citrus fruit which is popular as a brewery adjunct in Japan, but the beer was actually inspired by an earlier collaboration the brewery did with Yo-Ho Brewing in Japan called KaBREWki Yuzu IPA. It seems the appeal of yuzu and its association with Japanese brewing is quite strong in the US. As a part of its Beer Camp project, Sierra Nevada collaborated with Kiuchi Brewing (Hitachino Nest) on a white IPA with yuzu (called "white" because it is a witbier, or beer that uses wheat with the malt). Beer Camp itself consists of Sierra Nevada doing a series of collaboration beers with twelve top-notch breweries. This year, the brewery chose six American breweries and six overseas breweries. It then hosts large festivals in cities across America that feature these collaborations as well as beer from many other local, regional and national breweries. We were surprised (and delighted) to see Sierra Nevada founder Ken Grossman himself pouring at the festival in San Francisco this year. The collaboration beers are available in special cases as well as on draft at dedicated craft beer bars, including Sierra Nevada's own Torpedo Room in Berkeley, California–rather cool to see a Japanese brewery listed up on its draft menu! We hope this won't be the last…
The recent Craft Beer China (CBCE) conference in Shanghai featured a three-day industry exhibition, in addition to several days of speakers. Organized by NürnbergMesse, a German-based company that specializes in trade shows around the world, the exhibit primarily showcases brewery machinery and other related technology. The coolest brewery toy on display? An entire commercial brewing system designed to fit snugly inside a shipping container. If you actually housed it inside a shipping container, you'd still need electricity, a water source and sewage but it seemed like a good option for Japan, where space is in such short supply. In theory, it could be portable, too. About a month prior to this exhibit, the Brewers Association in America held its own (much larger) exhibition in Washington D.C. as a part of the annual Craft Brewers Conference. Spanning a space equivalent to several sports fields, in fact, the exhibit features everything a brewery could possibly want. Even in the short five years that we've been attending the annual event, we've noticed the growing sophistication of automated machinery and software-controlled devices, right down to tap systems at bars. We wonder when the day will come that we see robot beer servers on the floor. Maybe we could use them for that journey to TRAPPIST-1.
---
This article was published in Japan Beer Times #32 (Autumn 2017) and is among the limited content available online. Order your copy through our online shop or download the digital version from the iTunes store to access the full contents of this issue.