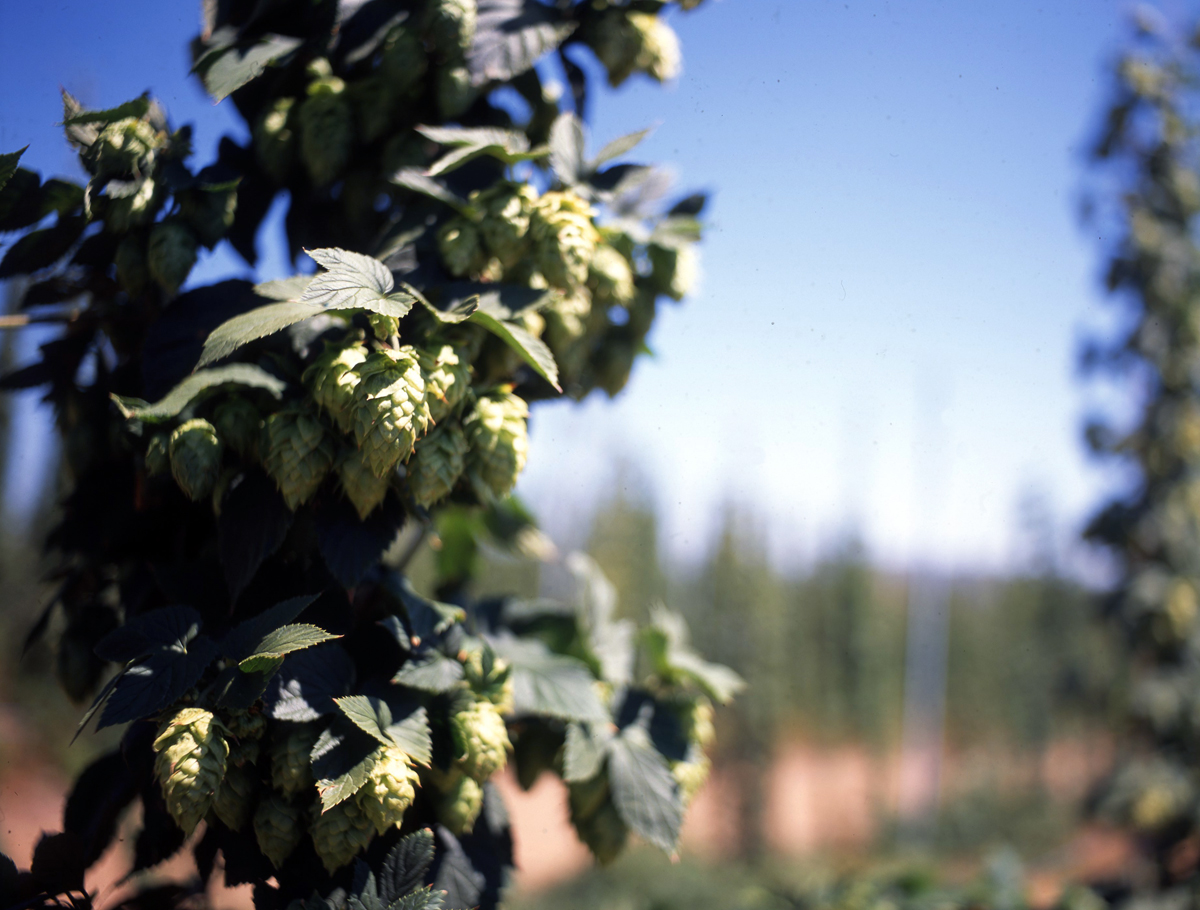 Baird Beer's Bashamichi Taproom and the Japan Beer Times are hosting a special event this weekend to celebrate the release of three special beers: Ivanhoe Pale Ale, Gargoyle Pale Ale, and Dual Hop Session Red Ale. The first two beers are single-hopped with two rare hop varieties from California (Ivanhoe and Gargoyle), but use the same base recipe. The third beer is a different base recipe, but uses a blend of the two hops.
Japan Beer Times publisher Ry Beville will be on hand Saturday evening to talk about the hops, their history and the interesting farm they come from. Other Baird Beer staff, including brewer Chris Poel, will be there as well to chat with guests. Throughout the weekend, the taproom menu will offer special food pairings for these unique, one-time beers. And you'll also be able to pick up the new issue of Japan Beer Times, which has several articles on hops this time!
Single-hopped beer of course refers to those made with a single hop, as opposed to a blend of hops, which tends to be more common. Using a single hop with the right recipe–like a pale ale–brewers can showcase that hop's unique flavors and aroma. Gargoyle and Ivanhoe come from a small, organic, family-owned farm in northern California with an interesting history–come hear about it as you enjoy some great ales made with their products.
Saturday's event kicks off around 5pm and will last throughout the evening. There's no entry fee; just enjoy the beers! The beer will be available throughout the three-day, holiday weekend if you can't make it to the kick-off event Saturday night, though. We hope you get a chance to try them and appreciate these rare hops.
Bashamichi Taproom
231-0013
Naka Ward, Yokohama
5 Chome-63-1 Sumiyoshicho
bairdbeer.com/ja/tap/bashamichi.html