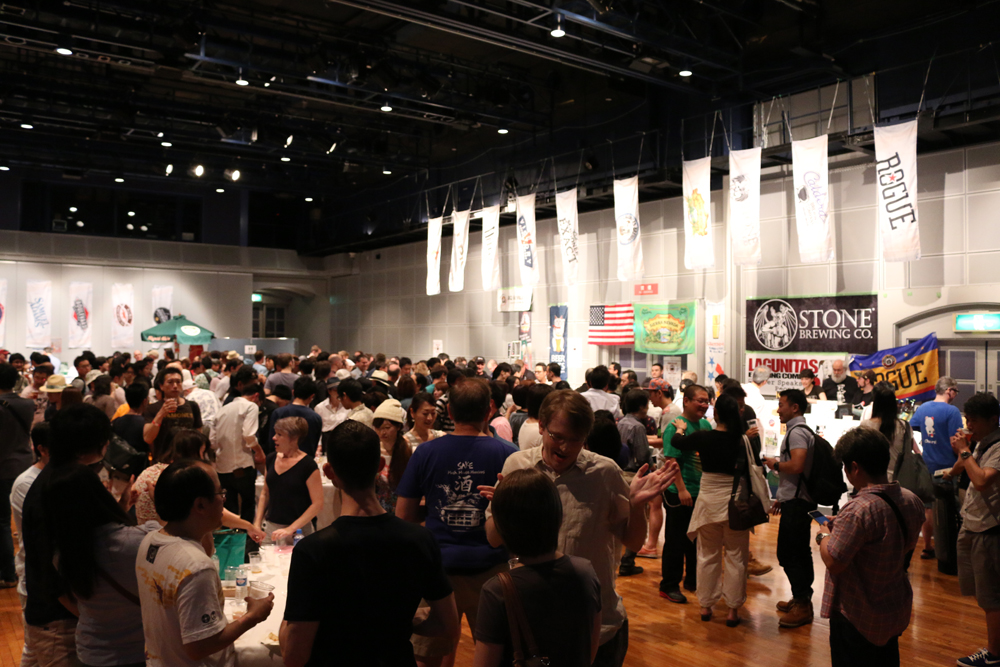 The American Craft Beer Experience in Tokyo is indeed a festival to experience. Now in its second year, ACBE is hosted by the best of Japan's importers of American craft beer. It is cosponsored by the Brewers Association (USA) Export Development Program and features a dynamic array of breweries that participate in this important program. Its goal is exactly as the name suggests: promoting the export and consumption of American craft beer abroad. The event is open to the general public and allows guests to purchase generous cupfulls of dozens of American craft beers for very reasonable prices.
The participating importers include AQ Bevolution, Beer Cats, Evergreen Imports, Ezo Beer, Farmers and Nagano Trading. Additionally, brewers from the following breweries will be in attendance and mingling with the festive crowd: Schooner EXACT Brewing Company, Sound Brewery and Nebraska Brewing Company. There will be live music, several food vendors, merchandise booths and seminars. American craft beer 'experience' seems a fitting name for the festival!
The festival is being held at the New Pier Hall in Tokyo on Saturday, November 19th, 1pm to 7pm, and on Sunday, November 20th, noon to 6pm. Entry is free and all beverages are ¥500. For more on beers be served, please visit the Facebook page.