A Death in the Family
Oda Ryoji, a pioneering figure of Japan's craft beer movement, passed away on August 15th after a long battle with illness. He was most widely known as the founder and chairman of the Japan Craft Beer Association (JCBA; later renamed the Craft Beer Association), which oversees beer taster and beer judge certifications in Japan, several international beer competitions, and also a handful of beer festivals across Japan and Asia, most notably the "BeerFes" series. He additionally translated and published beer journalist Michael Jackson's famous book "Beer Companion", and authored two other beer-related titles. Internationally, he was a judge at numerous major beer competitions, including the World Beer Cup, and was largely responsible for connecting JCBA with other beer organizations and associations around the world.
Before almost anyone in Japan knew what microbrewing was (and even before many of the people drinking beer today were born), Oda had prescient ideas for it. As he told us in an interview in the winter of 2012, he had seen the popularity of wine tasting and judging and, as early as 1993, thought that Japan could benefit from something similar. At that time, the Hosokawa administration had just announced impending deregulation that would pave the way for craft beer. Laws enabling small scale brewing passed in 1994, the same year Oda founded JCBA, and the first "microbreweries" opened in 1995.
Oda himself learned about craft beer from a professor at the University of California, Davis and attended a tasting course at Siebel Institute in 1994 (both are premier brewing schools in the US). In 1995 Oda held the first Beer Taster Seminar in Japan, led by Charlie Papazian, the founder and then-chairman of the Brewers Association in America, as well as one of the pioneers of the craft beer movement worldwide–Oda would maintain a relationship with Papazian for over two decades, until his death. In 1996, Oda launched Japan's first "International Beer Competition" (now called the International Beer Cup), which brought other beer luminaries to Japan. Oda realized that there should be a place where the greater public could try the beer they were judging and consequently launched the first of his festivals, BeerFes, first held in Tokyo. BeerFes has since spread to over half a dozen cities in Japan and Asia, along with other festivals JCBA organizes.
Controversy also swirled around Oda, as it often does powerful individuals. He could be gruff and commandeering at times. Some would say that a strong personality was needed to provide leadership and organization in a burgeoning industry that was still seeking out its identity. Some of his detractors claimed that he profited from the craft beer industry, despite JCBA being a non-profit. Certainly, he ran his organization and festivals like a well-oiled business, which provided stability and allowed for growth. In particular, some objected to certain conditions of beer festivals that stipulated beer donation, though the festival website has listed terms of participation with transparency for years.
A friend and close colleague of Oda's once related an interesting story, which we have corroborated with other reliable sources. Oda apparently sold his family's business (a futon company) and reinvested his money to launch JCBA and the festivals. He risked his family fortunes and bled money for years until JCBA stabilized and the festivals and certification courses began to bring in more money. If Oda made a salary as chairman of JCBA, it seems worth remembering he took a chance on it. In the process, brewers and consumers were able to connect at festivals on a large scale, and those festivals provided the blueprints and inspiration for dozens of other independent festivals that now run all across Japan. His detractors, at least, acknowledge that he was a towering figure, a "sensei" whose net effect on Japanese craft beer was definitely positive.
In more recent years, his closest colleagues claim to have convinced him to be more generous with the money JCBA had accumulated. Whether it was indeed their urging or his own willingness, he did begin bringing more beer industry luminaries and speakers to Japan to judge and share their knowledge. The money also enabled the JCBA to provide full-time employment for Oda's eventual successor, Yamamoto Yusuke, who is now ably running the organization. Just as JCBA evolved from a quasi-business into a real association over the years, so too did Oda evolve into what many describe as a kinder individual.
After Oda's struggle with illness began, he appeared less at festivals, and his absence was striking. Rumors of his death began to surface. Months later, he reappeared at a festival, looking gaunt but flashing a defiant smile. He wasn't afraid to show off a scar on his abdomen, either. Unfortunately, he didn't beat the illness.
An image of Oda lingers… It was at a festival, shortly before knowledge of his illness became public among friends and colleagues. He was in a corner by himself, looking at the entrance to the festival and wiping tears from his face. It was jarring to see (and perhaps nobody else saw it) because it was in such contrast to his usual confident swagger. He looked frail and vulnerable, a man reflecting on something and surrendering to sorrow. It could have been anything, but perhaps he knew his life's work was coming to an end. Hopefully, before he passed away, he concluded that it was a life well spent.
This issue's Round Up column was obviously different from our normal practice of recounting recent beer news. We will shift our usual news reports to our website, but give you a glimpse with the headlines below. Check us out online if you're interested in reading more: http://japanbeertimes.com
– Coedo and Yo-Ho Brewing company both have produced beers exclusively for export. Why? And what brewery is next?
– Kizakura (Kyoto) just massively expanded its capacity. What's behind the move?
– Two different industrial breweries in Japan could be looking to buy some American craft breweries.
– Craft Beer Market will open its 10th branch this fall. How many more are coming? And what's the key to its success?
– ABinBev (makers of Budweiser) and SABMiller, the two largest beer companies in the world, are set to merge. What could this mean for craft beer?
– America has over 4000 craft breweries and the numbers are still growing. The Brewers Association's chief economist thinks taprooms are the key to the future.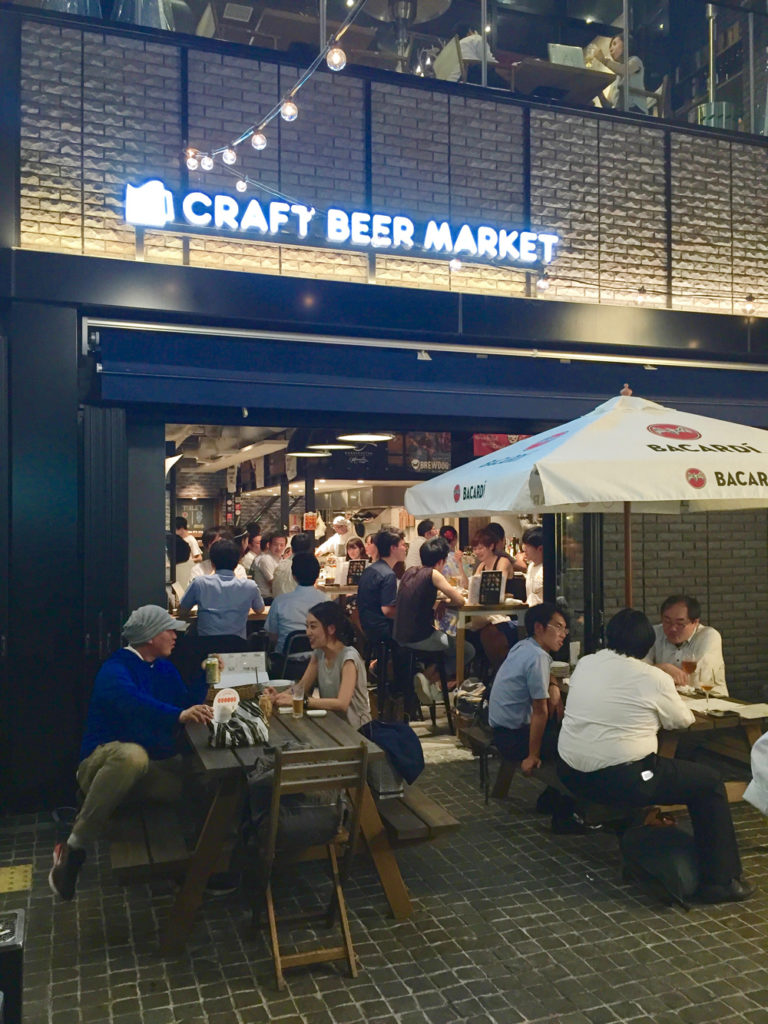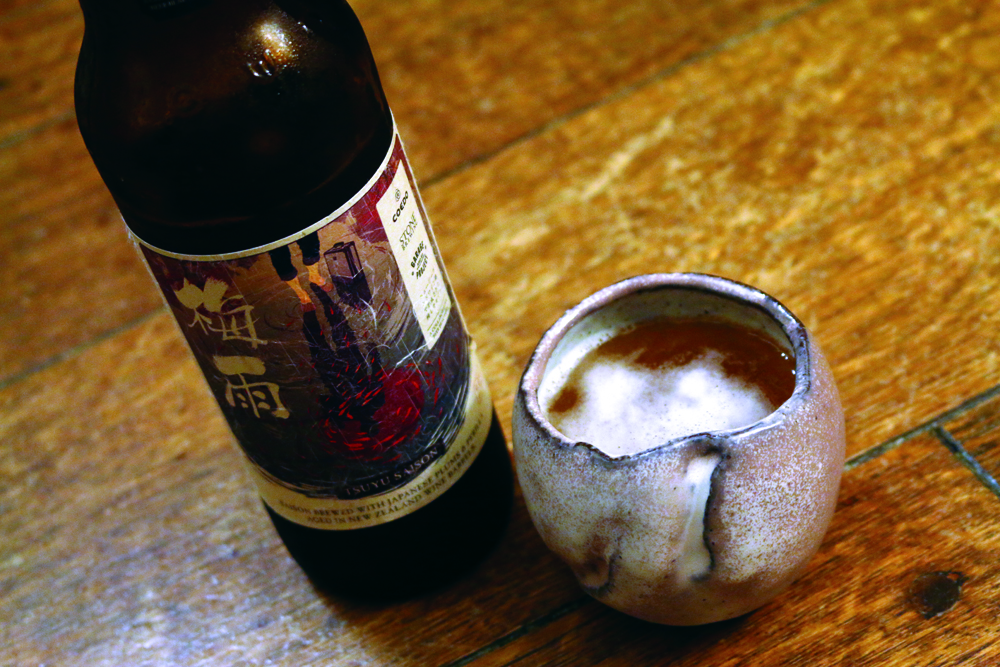 ---
This article was published in Japan Beer Times #28 (Autumn 2016) and is among the limited content available online. Order your copy through our online shop or download the digital version from the iTunes store to access the full contents of this issue.