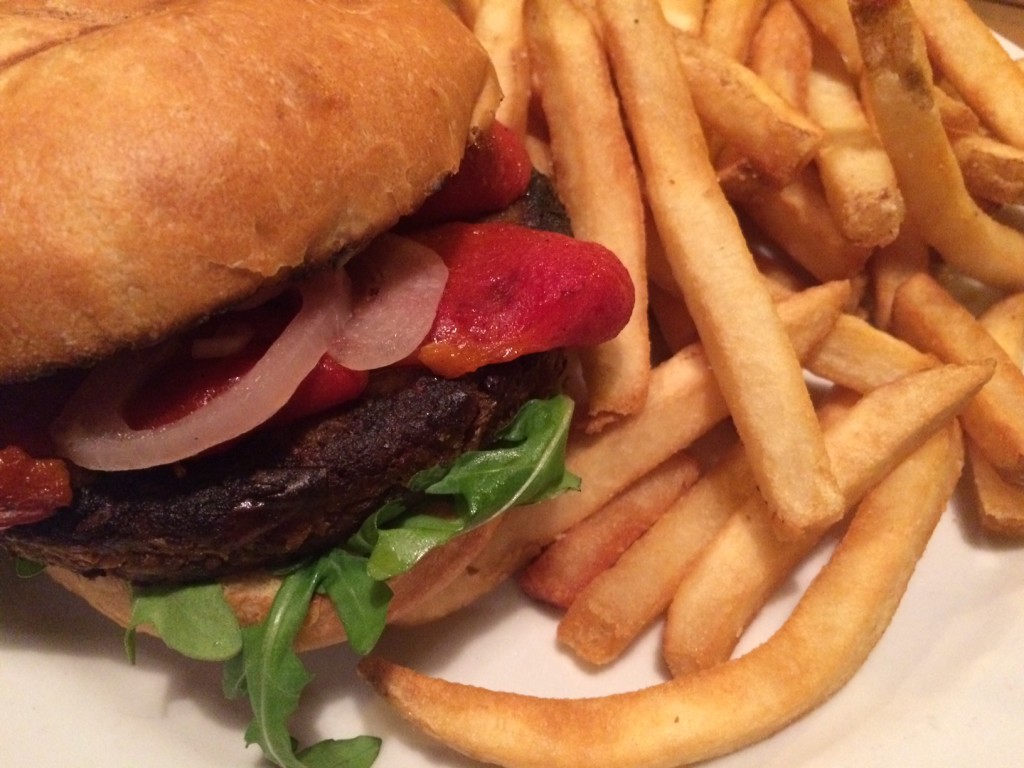 The Monk's Kettle is a neighborhood tavern in the Mission District of San Francisco serving a wide range of craft beer and gourmet pub fare. The craft beer menu is the engine of the restaurant (with 28 draft beers, 1 cask and around 150 bottle varieties) and seeks to exhibit the best representations of most/all styles. The food program, run by Chef Mike O'Brien, features an ingredient-driven, from-scratch menu rooted in American cuisine that complements the beer program.
Ingredients
2 cups chickpeas, soaked overnight
2 cups spent grain, substitute farro if no spent grain
1.5 cups chopped carrots
1.5 cups chopped onions
1/4 cup chopped fresnos
4 cloves garlic
Instructions
1. Combine everything into a pot, cover with water and simmer until very tender.
2. Strain off liquid.
3. Pulse everything in a food processor until it comes together, but is still a little chunky.
4. Mix in:
1 tablespoon chili powder
1 tablespoon paprika
1 teaspoon garlic powder
½ teaspoon cumin
3-4 cups panko breadcrumbs
salt & pepper to taste
5. Mix everything together by hand; the mix should be malleable but not mushy and should feel very slightly tacky. It should be able to hold its shape.
6. Portion into 6 oz patties.
7. Cook in a skillet on medium high heat with a good amount of oil.
---
If you want to try this recipe, most small breweries will give you their spent grain. But if you'd prefer to have a pro prepare it, Yoshidamachi Green in Yokohama is making the burger with spent grain from Brimmer Brewing. Even better, they are pairing it with their house IPA, also made by Brimmer Brewing!
---
This article was published in Japan Beer Times #27 (Summer 2016) and is among the limited content available online. Order your copy through our online shop or download the digital version from the iTunes store to access the full contents of this issue.