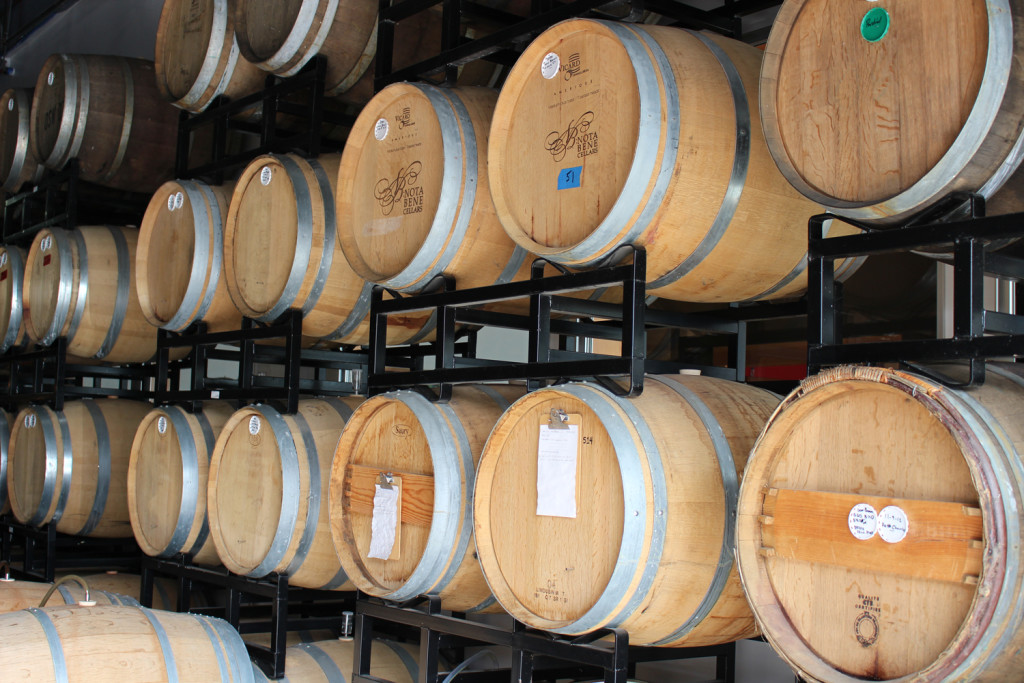 Seattle is one of America's most iconic cities. It has certainly staked its place on the country's beer map as well. Despite a population of slightly more than 650,000, Seattle is home to some 50 breweries. The greater state of Washington has a whopping 311 breweries with a population of just about seven million, ranking it in America's top-ten for breweries per capita. One of the city's standout breweries is Schooner EXACT Brewing Company, run by husband and wife team Matt and Heather McClung. They were introduced at last year's American Craft Beer Experience events in Tokyo and Osaka as, "the craft industry's cutest couple." In a city as competitive as Seattle, though, you have to be a lot more than cute to succeed.
Preferences for styles of beer differ from region to region in the U.S. and the Pacific Northwest definitely trends toward hoppier styles. When asked to describe the general character of beer in Washington and how Schooner EXACT fits into that, Matt replies, "IPAs are definitely a prominent style in the northwest because of our proximity to the hops farms. Tastes have evolved and the draw of IPAs is just crazy right now. But beers in Washington tend to be approachable. There aren't many people doing weird, obscure stuff. Schooner EXACT has become known for a couple of different styles that we do regularly, but first would be IPAs, of course. One of the other styles we're really focusing on is sour beers, like kettle sours and barrel-aged sours."
The hop farms to which he refers are primarily those of the Yakima Valley area. Located in the southern part of the state not far from the Oregon border, it is one of the world's greatest hop growing regions, and accounts for roughly 80% of American hop production. During the growing season, the fields are breathtaking to see, especially in misty weather. When Washington residents drink their hoppy beers, they are drinking a local agricultural product, too.
As Matt alluded, however, there is a growing interest in sour styles, not necessarily hoppier beers. One noted publican of the city, Bob Brenlin, who has been running the craft-beer mecca Hopvine for over twenty years (along with two other popular pubs), told Matt that they had perhaps the top sour program in the state. That's high praise from somebody who knows the local beer scene so well.
Besides IPAs and sour beers, Schooner EXACT also celebrates its West Seattle roots. The brewery is named after an actual schooner that was part of a fleet of vessels that ran up and down the West Coast in the mid-1800s, ferrying settlers along the coast, and miners up toward the Yukon Territory during the Gold Rush. In November of 1851, the schooner sailed into the Puget sound with five families of settlers known as the Denny Party. These pioneers are credited with founding Seattle. The beach on which they landed is just down the hill from where the brewery originally launched.
Matt tells the story in clear detail, as you would expect from somebody who, like his wife, was once a school teacher. The impetus for making the leap from teaching to professional brewing is one familiar to many in the American craft beer industry: a passion for homebrewing.
"I started homebrewing in 1999 when I was in college," Matt recounts. "A classmate invited me over to his apartment to brew one evening. I thought it was one of the coolest things I'd ever seen. I really liked beer, so he helped me brew my first batch. I had four different friends that were getting married that summer so I prepared a gift basket with this beer and custom labels. It turned out pretty good. Then I started brewing every fall. I would brew several batches that we called Hoppy Holidays. I would bottle it and give it to friends and family during the Christmas holiday."
"Eventually, we were brewing rather heavily at our house in West Seattle. In the beginning, it was Heather, right before we were married, and a friend named Marcus Connery, who later became a business partner. We had six or seven carboys going at a time in our kitchen. For Christmas of 2005, Heather bought me a draft system so we could start kegging the beer. She also got me the book by Sam Calagione (Dogfish Head's founder/owner), "Brewing Up a Business", which is about going professional. She said if, after reading this book, I still wanted to go pro, then we'd do it. I read it immediately and decided that this is what we wanted to do."
"Around February of 2006, I bought a fairly sophisticated nano-system. We set it up in our garage and began brewing on it; we were able to produce a half-barrel of beer per batch (nearly 60L). We were making a fair amount and it was way more than we could ever drink so we were giving or selling it to friends. We were doing anything we could do to keep moving it and develop the recipes. In May, it had gotten to the point where it was completely taking over our garage. We decided to look for some small commercial space and found a multi-tenant building where we could also build a loft storage area. It was perfect. It was on the ground floor with a concrete floor that went right outside to a drain. I was still a teacher at the time, but it was June and school was getting out for the summer. Heather and I were also getting married that summer."
"Since we were in that space and making so much beer, we decided to start selling it legally. We filled out the proper forms and were fully licensed by January of 2007. At that point we had a few recipes very well developed so we released our beer to the public that month at a pub in West Seattle called the Beveridge Place Pub, one of the most well-known pubs in the Northwest. We had six kegs and a cask but blew through all of them in about two-and-a-half hours. That was three-weeks worth of production! At that point, we realized we definitely wanted to do this. Our customers were great and enjoying our beers. That was a good sign."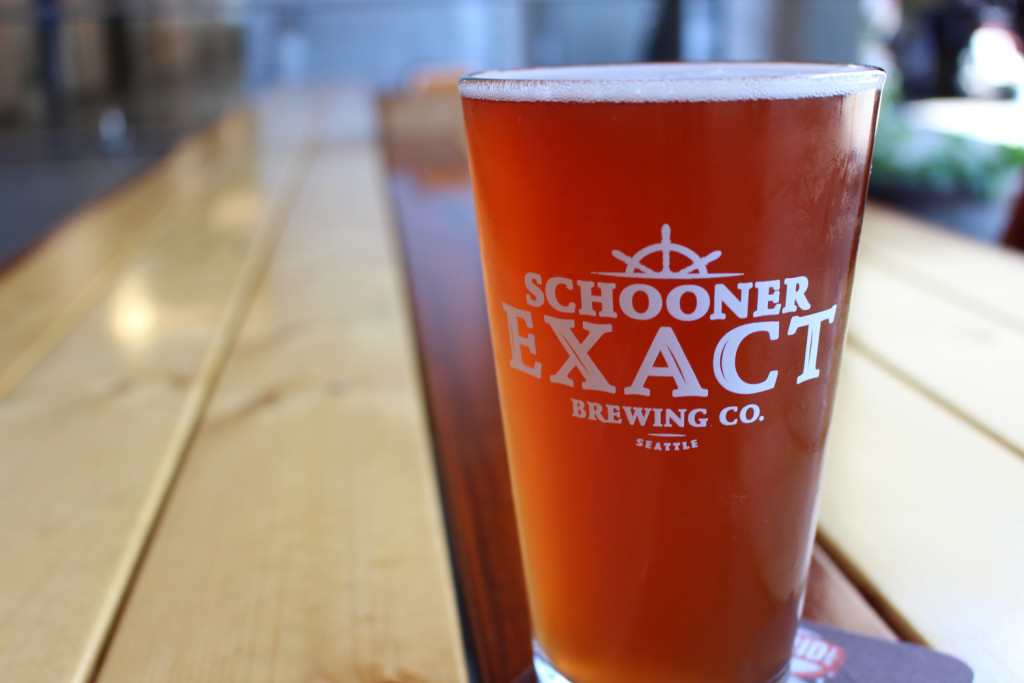 In those early days, Matt and Heather certainly got brewing feedback and advice from peers in the industry. In particular, Matt credits Doug Hindman, the head brewer at Elliott Bay Brewing, for pushing them to strive for better clarity and brightness in their beers. They also had a diacetyl problem, which can lend an undesirable, butterscotch flavor to beer. None other than Dick Cantwell, the legendary brewer who started Elysian, helped them solve that problem. Matt claims it has never been a problem since. Pat Ring of Diamond Knot, yet another respected brewery of that region, brought his own yeast and helped them brew some of their first batches.
Brewing, however, is a very different job than running a business for the first time. And being a teacher doesn't exactly prepare one for running the business of a brewery. At first, though, they weren't trying to become profitable because they knew they couldn't at that stage. There was not much of a business to run. They put $30,000 of their own money into the brewery and were content to continue brewing small batches and learning. Eventually, though, for their hobby to make the complete shift to professional, they had to start thinking about making money. In 2008, Matt and Heather created a business plan. They were still teaching to get by, while Marcus was doing sales, but they only had four small fermenters and could only produce a few kegs a week. The brewery needed to expand. They found an investment partner, Ray Spencer, at the end of that year, and began to put together the equipment for a much larger, ten-barrel brewhouse. They found some space in an industrial area, but moved out less than a year later, in large part to relocate to a district of the city that was less industrial and more retail-friendly.
It was the fall of 2009 and the economy was falling apart because of the sub-prime loan crisis. There were many building vacancies and through Ray's contacts, they were able to secure some space in SODO, a much more attractive neighborhood not far from the professional sports stadiums. Matt describes it as the best thing they could have done.
"When we first moved into this space, it was our third location and that experience definitely helped us. We were one of the earliest in Seattle to start out on a pilot system and build it into a profitable production brewery with a full restaurant. Our first was well laid out, but when we moved to the second location, we designed things a little differently. Still, we noticed some inefficiencies. Here, we worked with an architect on design and layout and that has really helped. There are an endless number of things we figured out as we went along."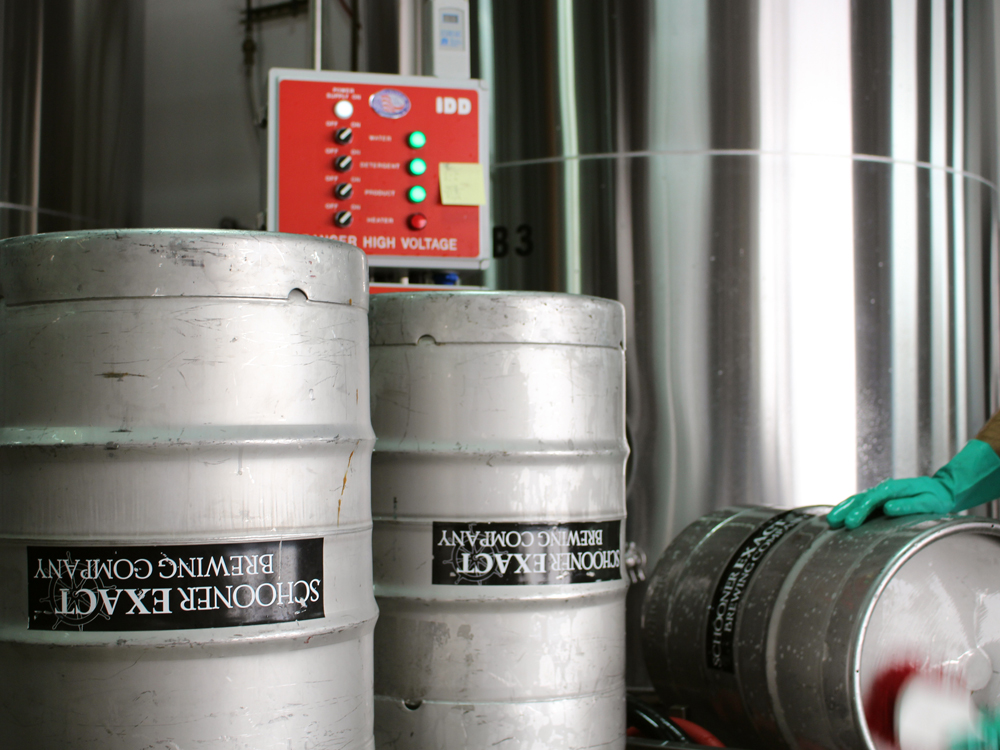 One important thing they figured out was the food component of their business.
Matt explains, "We had been running a tasting room since March of 2010 with a nice bar and roll-up door. The taproom was great, but it wasn't until November of 2012 that we opened the restaurant. The thing we noticed immediately after opening the taproom was that people would come in and have a beer or two and then leave for food. By eight o'clock on a Friday night we'd be dead. We needed something to keep people in the seats and something to make us more of a destination spot. We focused on a menu that was unique among local breweries. Burgers or fries or pizza all pair well with beer but you can get them anywhere, so we focused more on gastropub, artisanal sandwiches. Everything is made from scratch with an eye to quality ingredients and presentation. That's what really set us apart from other brewpubs. Our food is beautiful and delicious. We had a really skilled chef who helped us get the food program off the ground. Our current chef, Joshua Beckham, has been knocking it out of the park and taking it to a whole other level. We do our own beer pairing dinners. For Valentine's Day, we did a seven-course pairing that was awesome. It's great to be able to provide that kind of an experience for guests."
Such success has not come without mistakes, though. When asked if they've experienced any struggles in their business, Matt replies, "Definitely. All kinds of… 'learning opportunities.' I sound like a teacher saying that. We made a mistake in the way we formed our LLC agreement. That determines how we can apply for funding. Having not had a business background nor a sense of how to look at the future for growth, we set up the company in a way that limited us in that respect. We've been growing from revenue which is not really a good way for a company to grow."
But growing it is, thankfully, and now Japan is contributing to that as Schooner EXACT's third market after Washington and Oregon. Last year, Matt and Heather were excited to make the journey to Japan to be participants in the American Craft Beer Experience festivals. This trip, it seems, may have changed the shape of their future.
"We were completely blown away by everything we experienced in Japan. We had a meet-the-brewer lunch event the day after we arrived and met fantastic people that we would run into quite a few times over the next week. We went to a tea ceremony and then another event at the Devil Craft production brewery. We were amazed by everyone's passion for craft beer. When you meet people and they have tears in their eyes because they are so stoked about the beer and getting to meet the brewer, that's just overwhelming."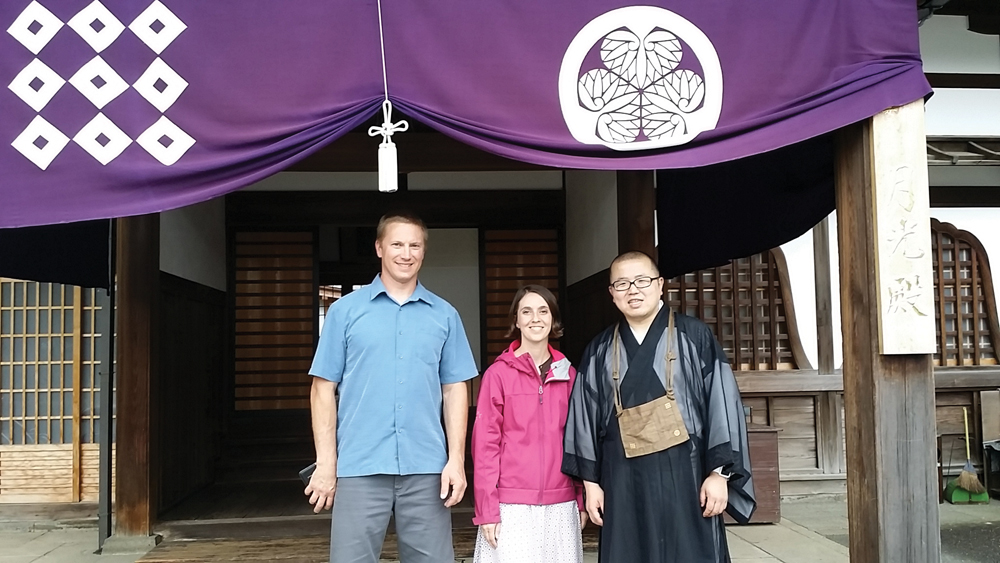 So will they be back?
"Absolutely. We definitely have plans to travel to Japan this summer. And we'll hopefully do a once-a-year trip."
We hope so, too. Thank you Matt and Heather (and congratulations on the new baby!)
---
Schooner EXACT is imported by Todd Stevens of Beer Cats. Also mentioned in this article, Diamond Knot is imported by Yuko Kon of Evergreen Imports.
---
This article was published in Japan Beer Times #26 (Spring 2016) and is among the limited content available online. Order your copy through our online shop or download the digital version from the iTunes store to access the full contents of this issue.