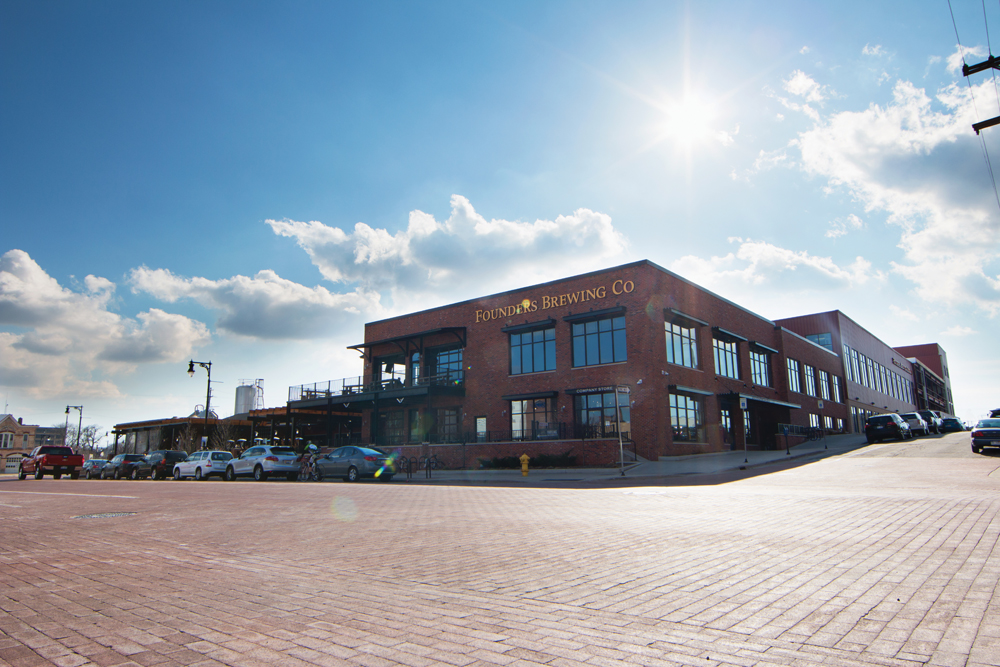 Founders Brewing Company is one of America's finest breweries. Few would argue with that. But few know just how close this iconic Midwest brewery was to bankruptcy. Even with a temporary bailout from a local investor who had faith in them, co-founders Mike Stevens and Dave Engbers knew they had to change how they were running the brewery. Good-enough beers weren't good enough. If their business was going under, they at least wanted it to be by terms they stood by. They decided to adhere to personal taste and brew more extreme beers that were, in their words, "brewed for us." The slogan was born; the company, reborn.
Stevens sits in a spacious, second-floor corner office of Founders' red-brick headquarters that has grown to occupy an entire city block. Engbers' office is beside his. Somewhere a few blocks beyond the window behind him, obscured by a few buildings, runs the Grand River, the municipal water source. The river flows through the quaint downtown district of Grand Rapids, one of America's most vibrant craft beer cities, westward to Lake Michigan. U.S. President Gerald Ford hailed from this small city and so it is home to his presidential library and museum. When Stevens speaks, the inland north accent of the Great Lakes region is clear.
"The early days weren't fun at all. Dave and I were homebrewers like most that were getting into craft beer twenty years ago and we wrote a business plan to turn our hobby into a career. Neither one of us came from any money so we had to raise capital. It took a couple of years from writing our business plan to opening and brewing beer. When we first started in 1997, like all new businesses, we struggled. We were trying to make beers that were popular in the craft industry in the mid 1990s and it was quite a disaster, honestly. We defaulted on our bank loan and stopped paying the beer excise tax for three years. Our landlord called on our lease because we weren't paying that. We owed about $500,000 dollars and the bank gave us a week to come up with the money. Miraculously, we had a meeting with a local investor who believed in what we were doing. He personally guaranteed the loan and helped us with the landlord. Dave and I decided that if we got out of the mess we created, we were going to start brewing beers that we wanted to drink. From that day on we came out with wild, envelope-pushing recipes that we're known for now. The first beer was Dirty Bastard. Then came Breakfast Stout and Curmudgeon."
The financial cleanup and shift in brewing recipes transpired between 2000 and 2001, but all turnarounds still require enormous fortitude, continued hard work and hope. What else?
"Now that I give entrepreneurial lectures, somebody always asks, 'What do you think is the number one key to success?' I always say, 'Not having a way out.' If one of our parents could've written a check to the bank, we would've gotten the hell out of the industry. It wasn't fun. We spent almost fifteen years not making any money, not paying ourselves. Struggling. But we didn't have a way out."
One Founders employee shared a story about Stevens working at the taproom during his lunch break to sell hotdogs for extra cash. Although the company could see its new direction working, it continued to lose cash for the next decade. Stevens describes their business like an iceberg with the majority of their time having been underwater.
"Another reason why I think we found success is because we're homebrewers and have such passion for our product. The first thing we wrote in a mission statement fifteen years ago was, 'We're a pride-driven company above all else.' We want to be known as some of the world's greatest beer makers. That drives us. That allows us to keep the excitement and passion going when all else is telling you to quit, quit, quit. We just didn't quit. We couldn't. We kept going."
Through their eventual success, Founders was able to attract a significant investment partner: the Mahou-San Miguel Group. The Spanish brewing company's 30% stake in Founders was a surprise to many in 2014. Stevens is aware that people might question their motives.
"We didn't do this for capital purposes. Where some of the misperception comes from is that we had just gone through a $40 million brewery expansion. We got bank money to finance that along with some of our own cash. People thought we needed Mahou-San Miguel's money to expand. Not the case. I started to think, 'Where the hell will our brand be in the next 25 years?' We're not all going to work forever. What really became important to me was how Founders would outlive all of us. I realized that the craft beer industry was in a hyper-state of growth. If we were going to responsibly look at a succession plan, now's a good time to design that.
"We wanted to take on a minority partner, a 30% deal, but had criteria. Priority one was legacy, priority two was synergy and the third was liquidity. We talked to private equity firms, family offices (rich families) and some of the largest breweries in the world. With private equity, we quickly realized we didn't want to get spun around in the banking world. Family offices were appealing but they didn't understand our space. We realized we needed to speak to brewers. They wake up everyday doing what we do. With legacy being priority number one–we wanted our brand to live on–it sent us in the direction of Mahou-San Miguel, a 125-year-old, 7th generation, family-run brewery. They are great people. They understood legacy. The next thing was synergy. We really appreciated their international presence. They are able to introduce us to distribution opportunities in other countries throughout the world. And then obviously they had liquidity. We were able to pay some of our old investors back who had been with us for twenty years. It was only a 30% deal so we still maintained control and ownership. It's been everything we'd thought it would be."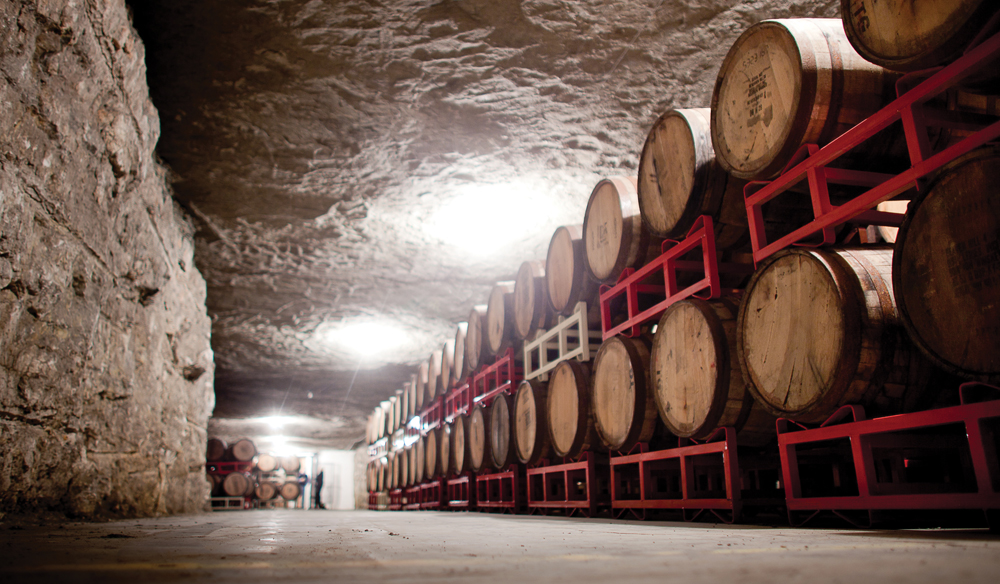 Does it bother Founders that the Brewers Association no longer considers it a "craft brewery" by the association's definition because it sold more than 25% to a brewery that makes more than 6 million barrels?
"Not at all, honestly. I ultimately see that definition going away. My biggest thing is that it's not okay for me to sell 30% of my brewery to a 125-year-old brewery of the same family who understands tradition and legacy–now I'm not a craft brewer. But if I had sold 99% to a private equity firm, a bunch of bankers who couldn't give two shits about us, I still would've been defined a craft brewer. How does that work? You don't punish for succession planning. That's just irresponsible in my mind as a businessperson. For us it wasn't like, 'Get as much money as we can and exit.' That's not our intention. We've busted our asses for the last twenty-five years. Let's get some money in the bank. Let's secure our families and pay our investors back and grab some partners that can help ensure that this moves to another generation."
With this added security in place and with production booming from the recent brewery expansion, Stevens finds his role as CEO shifting to a new phase.
"As your brand grows it becomes more important to focus externally. For years and years I ran the finances, the sales, our brewing schedule and more. We've got a leadership team in place now to give those directives. I'm still establishing strategy and goals, and managing the execution, but as I mentioned, my focus is directed externally. I get on a plane to go to events or meet the owners of our distributors to say thank you. I visit our top accounts. It's kind of weird because that's where you start out. You're trying to get customers, trying to be everywhere and do everything. After that gets to a certain level, you have to turn inward and build the systems and the processes–build the business of your brewery–and that consumes more of the years than anything. Once that gets into place, you can let go and flip back to going external again."
Engbers and Stevens have also been able to let go in the brewery because of a very capable brewmaster in Jeremy Kosmicki. It was their act of letting go that probably allowed Kosmicki to achieve greatness and the company to garner its fame. Kosmicki, himself a homebrewer from the age of 19, joined Founders in 2000. It was an entry-level job on the packaging line. In 2002, however, he became an assistant brewer and in 2005, he was hired as the head brewer.
Kosmicki claims that when he joined Founders, their beers were not his favorite. He describes them as having been "solid but not very interesting." But 2002, when he joined the brewing team, was a watershed year for Founders.
"That was when we started to develop new beers. Engbers and Stevens said, 'We don't like our existing recipes so do what you've got to do to make these beers taste good.' As a homebrewer, this was an amazing opportunity. Before, the beers Founders sold in packaging was the same it served in the taproom. We took that taproom opportunity to make different beers. That went well, so we decided to put some of those beers in bottles and get them out to the market. Let people experience what taproom guests were experiencing."
"We first fixed the IPA recipe because we're big hop-heads. We just didn't love our IPA. The head brewer at the time was previously an assistant at New Holland Brewing (Michigan). He made their Mad Hatter IPA taste awesome through a dry hopping method. We bumped up our dry hopping and changed our technique to get more effect out of it. That was a good start for improving that beer."
People outside the brewery starting noticing and Founders' acclaim grew. Kosmicki admits that not everything they made for the taproom was great. But they never had to dump anything and he was never ashamed of the beer.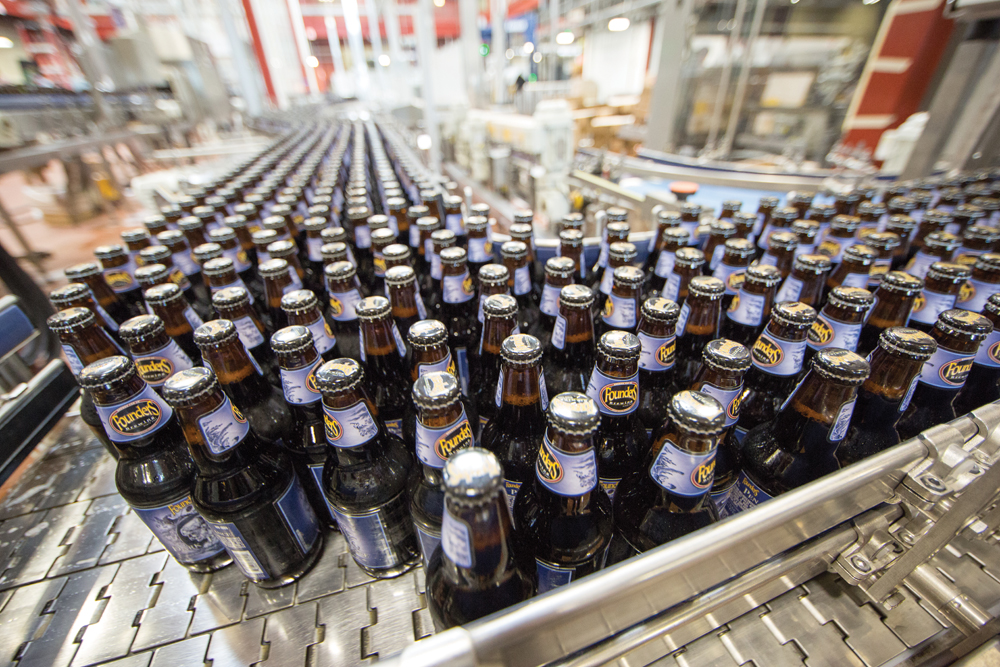 By the time he became head brewer in 2005, Founders had established a reputation for brewing bolder beers, thanks in part to Engbers and Stevens' pivot during the turnaround. Kosmicki continued pushing in that direction with his partiality to hoppy beers. By that time, internet rating sites had been around for a few years and Founders' beers were favorably rated and increasingly sought after. But 'hoppy' can mean different things to different brewers (and to consumers). These days, America's West Coast-style IPAs seem to dominate the narrative of hoppy beers. How do Founders' IPAs, brewed in the Midwest where tastes differ, compare to these big West Coast beers?
"I pride myself in being a balanced brewer. I don't mind getting heavy handed with the hops and bitterness, as long as there is some residual sweetness. West Coast IPAs can be fairly one-dimensional. There's not much sweetness and they're going to finish dry and bitter. I like the taste, but I just can't drink many of them. I get thirsty and need a glass of water. I find that East Coast IPAs are more malt-forward. Here in the Midwest–­and I'm going to use ours and Bells' Two Hearted as examples–they are more balanced. You have sweetness to carry that bitterness."
As Founders was innovating with hoppy brews, it was also spearheading another direction for craft beer. Around 2002 it became one of the first breweries to begin aging beer in whisky barrels. For Founders it started when they put some of their Breakfast Stout (8.3% coffee stout) into a bourbon barrel. The experiments continued with unexpected, though usually delicious, results.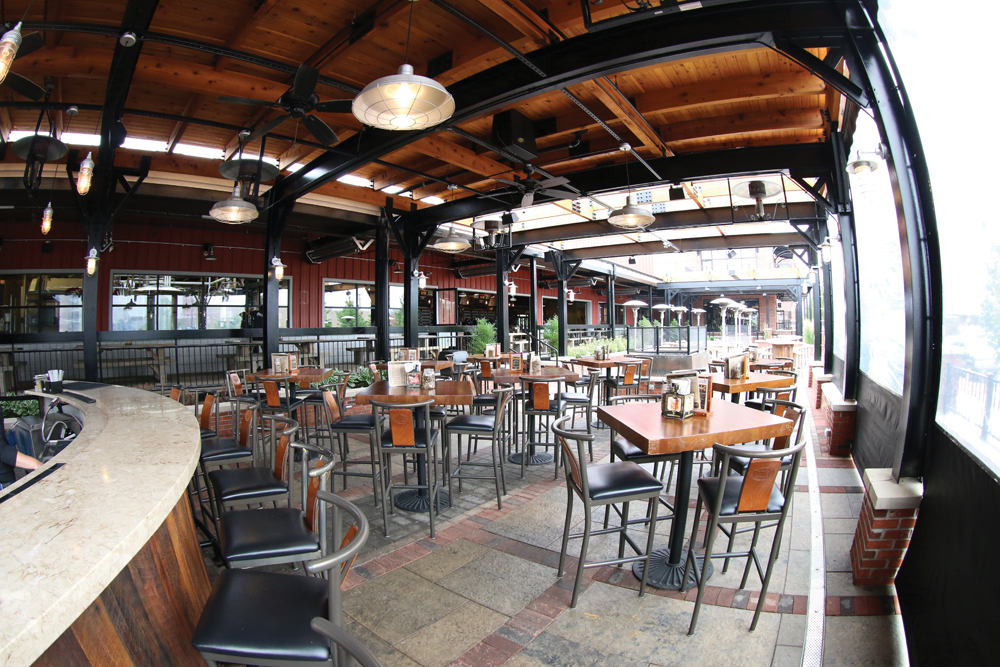 "That's the fun thing about barrel aging. Every barrel contained a different whisky from a different year and they all react differently. When it's time to empty them, we try every barrel. There are tests you can run to make sure there isn't anything weird going on, but really we trust our own palates. It's an exhausting time of year. Sometimes we empty 200 to 300 barrels a day. We have a crew of people tasting."
There are probably hundreds of thousands of beer lovers that would volunteer for this tasting job. It was through this program that Founders developed KBS ('Kentucky Bourbon Stout'), one of the most celebrated beers in America. It's a specially brewed imperial stout with copious amounts of coffee and chocolate aged in oak bourbon barrels for a full year. It has received perfect scores (100) on both of America's popular beer-rating sites and was, a few years ago, the #1 beer on one of them. Founders now has thousands of barrels in a 'cave' (actually, a former mine) near the city, aging this beer and others in the program.
Drinkers don't have to hunt for KBS alone to taste Founders' excellence. The brewery has several with perfect scores, if ratings systems matter to you. Even people that don't care believe the beers are exceptionally good. Otherwise, the Founders taproom would not have become the top beer retail location in all of Michigan, selling more beer than even the state's four professional sports arenas. That's a mind-boggling amount of beer for a relatively small retail location.
Still, Founders employees, from Engbers, Stevens and Kosmicki to the taproom staff, are not pounding their chests over their greatness. They may brew with pride and aspire to be a world-class brewery (which they are), but you wouldn't know it meeting any of them. It's almost uncanny how down-to-earth everyone is. Midwest humbleness is well-known, but this is different and perhaps characteristic of Founders. It's as if they don't need the adulation because of the satisfaction they have in their jobs. Sometimes it's enough to know you're a part of something great.
---
Founders will be imported to Japan by Nagano Trading later in 2016.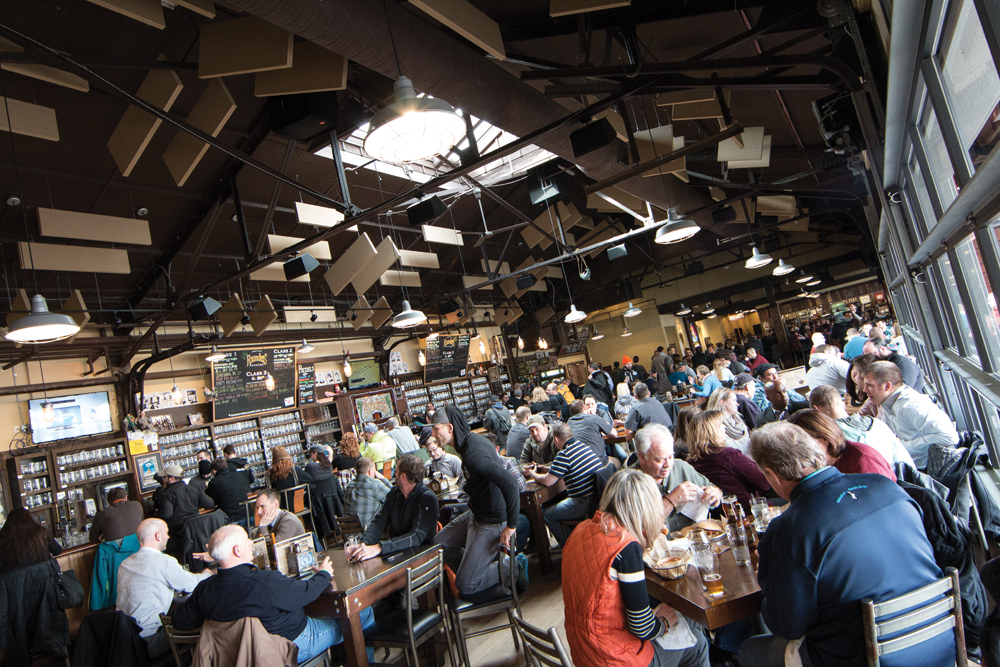 ---
Brian May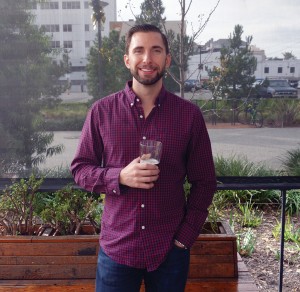 Brian May, the VP of International Business for Founders, has been an integral part of the company's growth since officially joining in 2014. Prior to that, he occasionally had drinks with CEO Stevens to share his business knowledge. He helped with the process that led to the deal with Mahou-San Miguel and, following the agreement, shifted his focus to growing Founders internationally. May says he's pleased with their progress so far, and credits Engbers and Stevens for "planting the seeds in a few markets five years ago." Now May is planting a seed in Japan and looking forward to "a hell of a lot of fun along the way." VP of tree growing?
---
This article was published in Japan Beer Times #25 (Winter 2016) and is among the limited content available online. Order your copy through our online shop or download the digital version from the iTunes store to access the full contents of this issue.